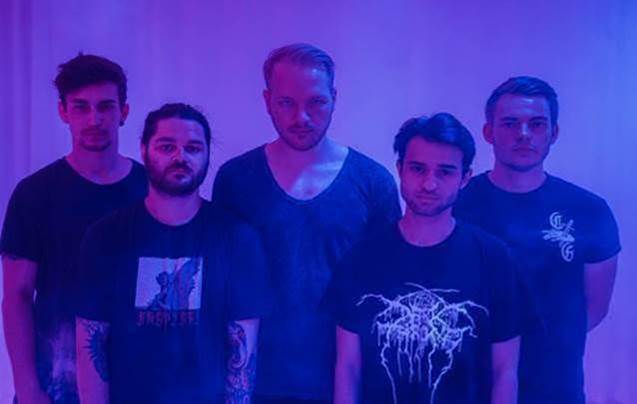 Ambers (Germany)
7th September 2019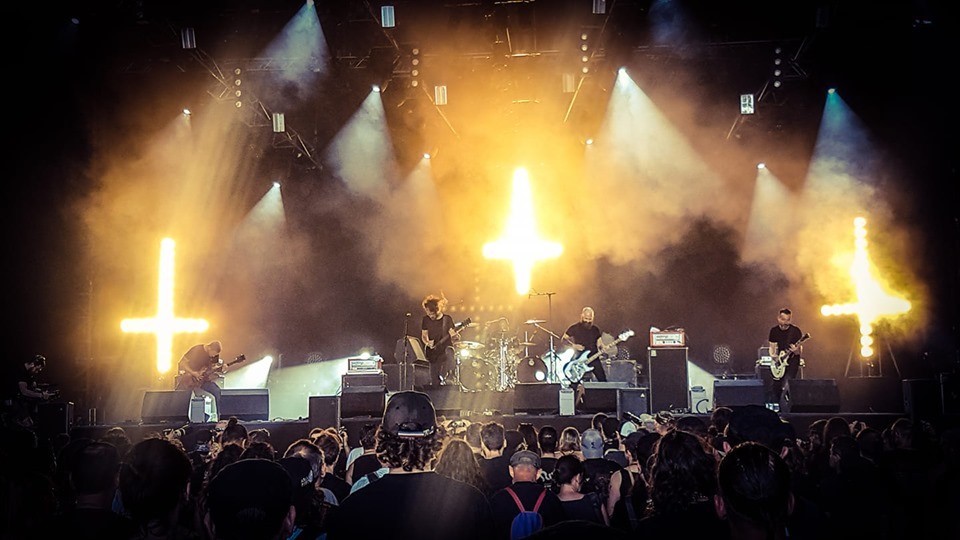 Hyrgal (France)
16th February 2021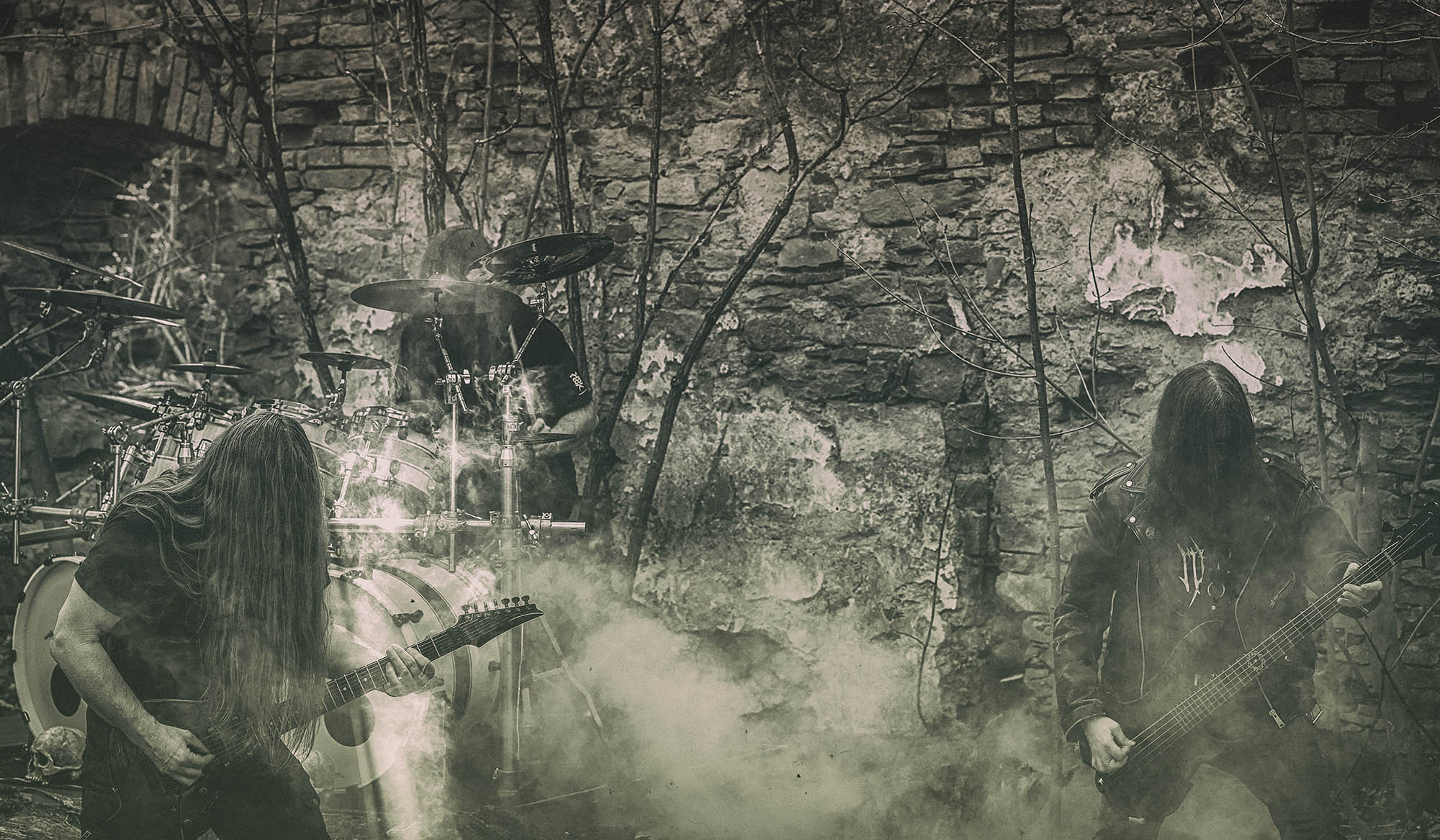 Interview with Nigrum Amnis Silvam
Mysthicon are a relatively new Polish black/death metal project, formed in 2015 AD by Vader, Lux Occulta, Hate and Batushka members. On 16th July 2019 they released a debut record Into The Dark. Here at Metal Revolution we decided to have a little chat with our friend Nigrum Amnis Silvam (guitars) and here it is the outcome of this conversation.
MR: I believe not many of our readers are familiar with your band, so at the beginning of this interview, I would ask you to shortly introduce your band.
NAS: Mysthicon was founded in 2015. It comprises musicians known for their activity in such bands as Vader, Batushka, Lux Occulta, and Hate. All of them go by their atypical pseudonyms. The aim of that is simple; listeners should focus on the music, and not on the people responsible for creating it.
MR: Into the Dark is your debut release!? Can you shortly introduce it to our readers? What can they expect from this piece of music?
NAS: Into the Dark is our debut mini-album; it contains only two songs, one of them being our rendition of Lux Occulta's "Passing Away", which was performed in the style that is evocative of Mysthicon's own. These two songs reveal a part of the things to come on the next full-length album, whose tentative date of release is November 2019.
MR: You tend to create long tracks. Is it a deliberate operation, or does it come naturally?
NAS: While composing new music, no one knows how long a given track is going to last. We want to show everyone that riffs and atmosphere can be developed in such a way that the whole thing can sound well, and not bore the listener to death.
MR: How does a Mysthicon song come together? What is the recording process like?
NAS: Bearing in mind that the band members live in different cities that are located quite far from each other, having them all together in one place at the same time is a difficult thing to achieve. Firstly, we try to build the backbone, where the first, often very tentative, guitar parts are being written. Then we send it to the rest of the band so that everyone could contribute to the cause. It's a joint effort in the end.
MR: You're a sextet now, right? Does everyone have equal rights about the music you create, or you maybe have one leading member who commands the band?
NAS: Every member of the band is welcome to put forward his ideas during the creative process. We record several versions of our songs and then choose the one we think sounds the best. I reckon it's the best way to arrange things when band members live so far away from each other.
MR: Now tell us something about the lyrical content of your songs. What are the main subjects and where do you find inspiration when writing lyrics for an extreme metal album?
NAS: My lyrics are influenced by the nature that surrounds me. What's more, it is the myths and legends of the mysterious regions of Beskids and Bieszczady Mountains that have a really strong effect on my writings. Apart from that, I derive inspiration from books, films, and good music.
MR: You come from a country that is famous for a multitude of great black and death metal acts. Are you friends with any of them, and what is your view on the current state of the Polish extreme metal scene? Are there any young bands that we should be aware of?
NAS: Poland is becoming a force when it comes to the metal scene. I think it's not necessary to mention the bigger bands which have been there forever and belong to the so-called leading current of the metal scene. Of course, I've made friends who have been there for me for years and are still there when needed. I don't want to list them, because I could overlook someone, which would not be nice of me. What's more, it would reveal the identities of the members of the band. When it comes to younger and less experienced bands from my region, I recommend Karpathian Relict and the even younger group called Kalt Vindur.
MR: Who's responsible for the release of your new album? Do you have any record deal with labels?
NAS: For the time being, I cannot answer this question. Almost everything concerning this band is shrouded in mystery, and that's how the things should stay.
MR: I respect that. But, what kind of response did you receive after the release of this new physical album?
NAS: It's difficult to "get noticed" nowadays. The majority of better bands die out somewhere amidst the flood of hate and other messages that circulate the internet. As far as our EP is concerned, it's a kind of foundation for the CD to come. We would like to sincerely thank Black Metal Promotion, which facilitated the distribution of our music. They spread the word about us, which made our music reach lots of people. It's especially visible through the number of e-mails we receive daily. When it comes to reviews, they keep coming all the time. They are positive and full of praise. We didn't anticipate such a warm reception.
MR: …and what about the cover artwork? Whose work is that?
NAS: The main graphic artist is one of the members of the band. Mysthicon is all about us, and we do everything ourselves.
MR: Have you recorded any video in support of the new album?
NAS: Before the album got released, we had a plan to release two music videos. One of them has already been finished, whereas the second one is still being recorded.
MR: Any touring plans? Is there any chance to see you in Denmark any time soon?
NAS: We are not playing any gigs this year, and we still don't know about the next one. Time will tell.
MR: A final message for our readers and fans reading this?
NAS: We can assure our fans that the new album has already been recorded; it's now being mixed. It contains 7 new tracks and will be released in November 2019. We hope that it will find its way and appeal to the taste of many black/death metal fans.
MR: Thank you for talking to us!
NAS: Thank you very much for the interview. Cheers and hails from Poland.
* Translation done by Marcel Szczepanik.