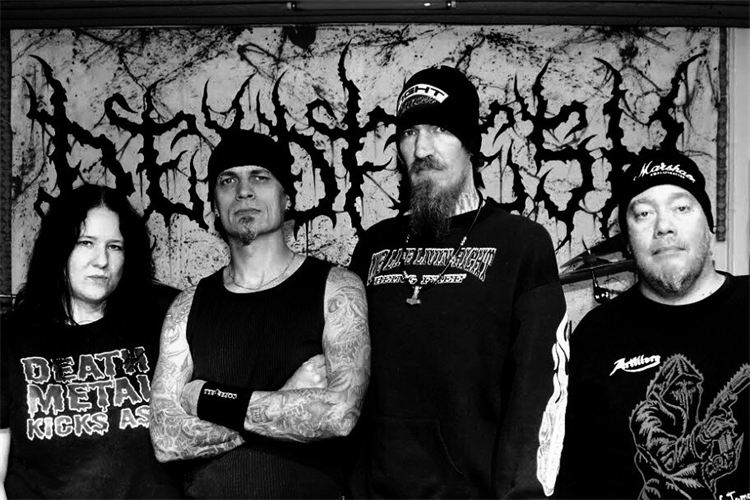 Deadflesh (Denmark)
5th December 2016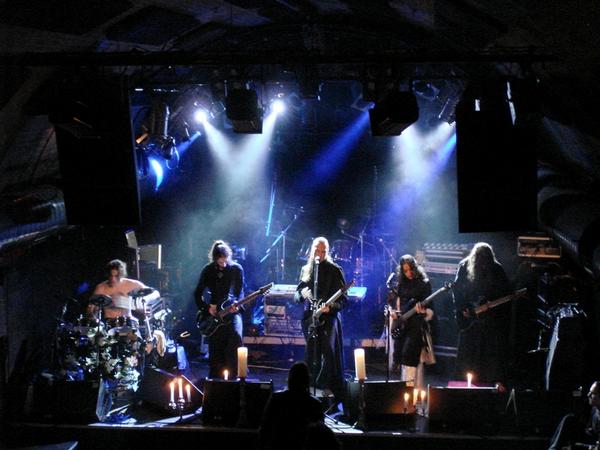 Liturgy of Decay (France)
23rd January 2017
Inquiring Blood (Germany)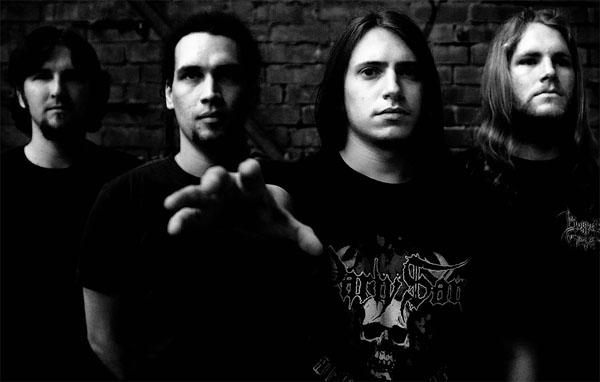 Inquiring Blood is a German Death Metal act that, despite having been around for just above a decade, has the sound and feel of a band much older and with considerably more experience behind them. Earlier last year the band released their second full-length release, and they are showing neither intention to slow down nor a loss of momentum.
MR: First of all, thank you for taking the time to talk with us. Now, your newest full-length release received a very favourable review here at Metal Revolution. Hopefully that makes you feel proud?
Daniel: It's always cool if people like our music, so yeah, that makes us proud. Thanks a lot.
MR: Your last album, Morbid Creation, was compared very favourably to the sound of band such as Obituary and other Old-School Death Metal acts. Is this a comparison that you yourself can relate to?
Daniel: We never tried to compare ourselves to other bands, not the sound nor the music itself. We get a lot of comparisons, but we are always concentrating on playing our own style. I guess you can say, that we always like to read something like that, but all in all we don't really care if there is some parallels to other bands. We just love to play our music that way and that's the important part.
MR: Inquiring Blood is a very fascinating name for a band. Care to tell us how it came about?
Daniel: The word combination was a part of some lyrics we wrote in our first days as a band. We had a different name back then that we didn't like that much, so it was changed very quickly. It was pure coincidence that it came out that way. We still like the name, because it's kind of unique in the scene.
MR: Your new album is set to be released in the middle of December. Do you plan to promote for it by embarking on a tour. And if yes, where do you intend to start?
Daniel: Of course we try to get as many shows as possible, but we were not planning on playing a whole tour at this point. We hope to play many shows to promote and present our new album and maybe that will open some doors to actually play a tour then.
MR: You have been around as a band for twelve years now. Do you have any experiences, good or bad, that sticks with you from that time?
Daniel: That would be way too much to tell all the stories and experiences you have in that time. We had a lot of mishaps and lots of fun moments. If something broke or I was to drunk to perform, there's many many situations worth talking about, but that would be asked to much, to tell them all, haha.
MR: Considering how popular your latest album was here at Metal Revolution, I have to ask: Even though you have just released a new record, do you have any more releases planned in the near future?
Daniel: Our main goal at this moment is the promotion of our new record and to play live a lot. We didn't enter the stage as much as we wanted to, due to our long recording process, so the focus will be on that for a while. But sure, we won't stop making music and there will be more to come from us and that's a promise.
MR: If you were to choose a favourite from among the tracks of Morbid Creation, which would you choose? And how do you feel it holds up compared to your favourite Inquiring Blood track, whatever it may be?
Daniel: I'm really not able to choose a favorite song from that album yet, I guess that will be a procedure over some months or years which song I'm not getting tired to play live. At this moment I would go with "Three Feet to Carnage", but that could change quickly. I have so many cool memories to a lot of songs we had during all the years and it's really hard to commit to one specific song. I sill love "Raping Christ" from our EP and "Fuck Your God" from the last album. You can't compare the tracks to another, because there's so much time between them and they are all so different and cool to me.
MR: If you were to describe the driving force and overall feel behind the band, how would you go about doing that?
Daniel: The main motivation is playing the music that we love and to share that with everyone who wants to be a part of it. We all started the band because we wanted to have fun and create something, but nowadays with our second album, a label and a lot of people looking forward to seeing us live, there's much more to it than just having a hobby.
MR: Finally, thank you for taking the time to answer our questions. Is there anything you would like to share with our readers?
Daniel: Thank you for having us! And to all the readers: Keep supporting the underground scene and bands, that keeps us alive and gives us the opportunity to do what we love. Go out there, visit local concerts and buy merchandise of the bands you like to support them, stay brutal!