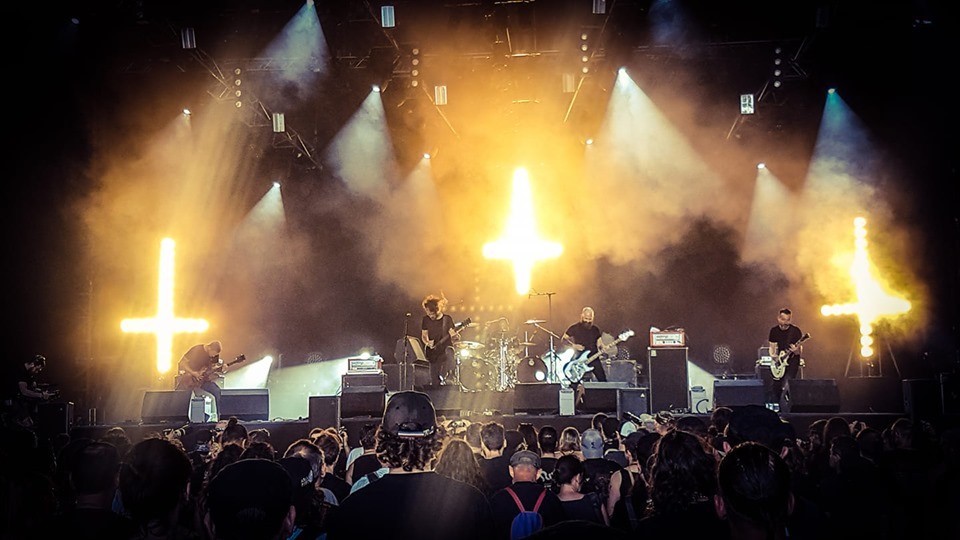 Hyrgal (France)
16th February 2021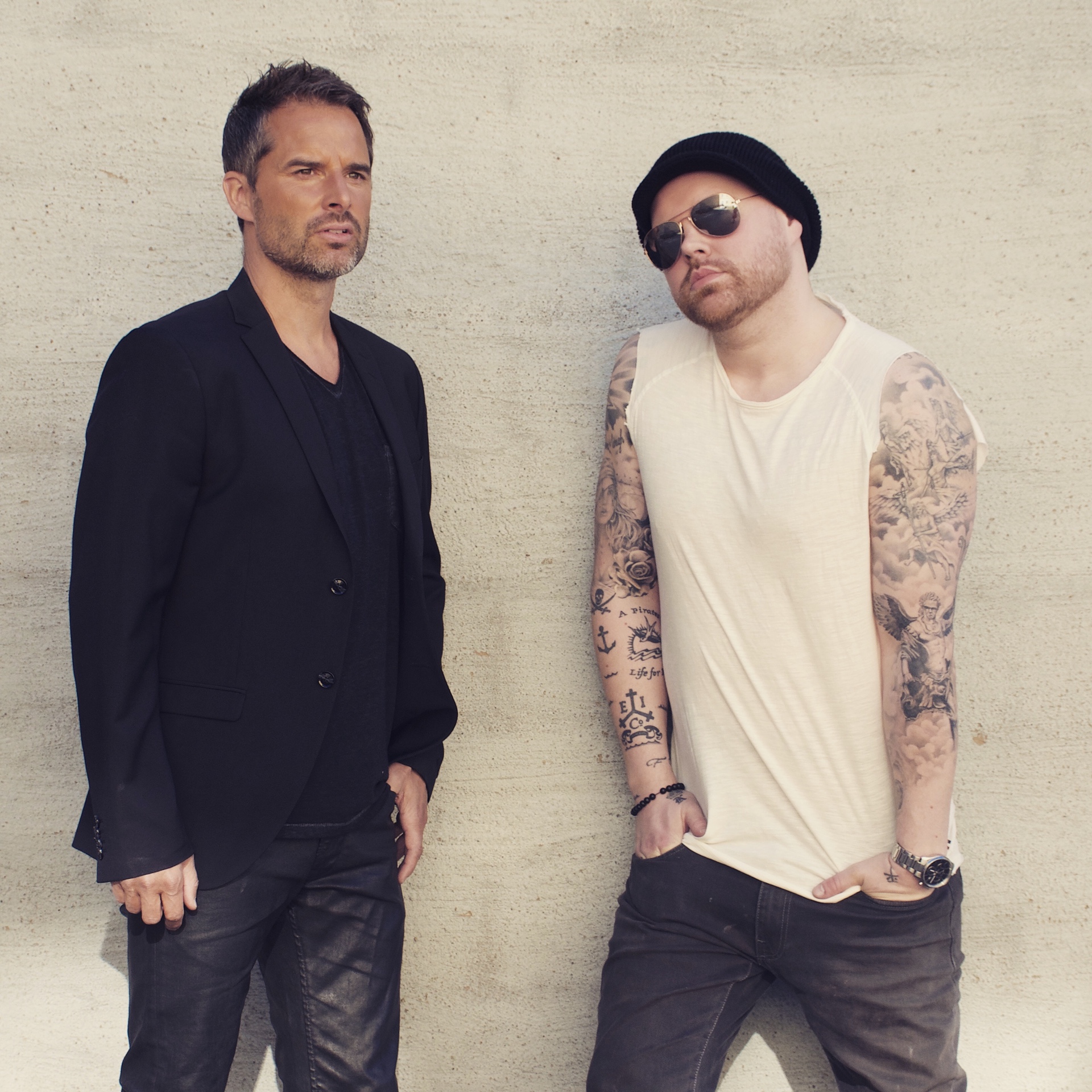 Symphony of Sweden (Sweden)
24th August 2021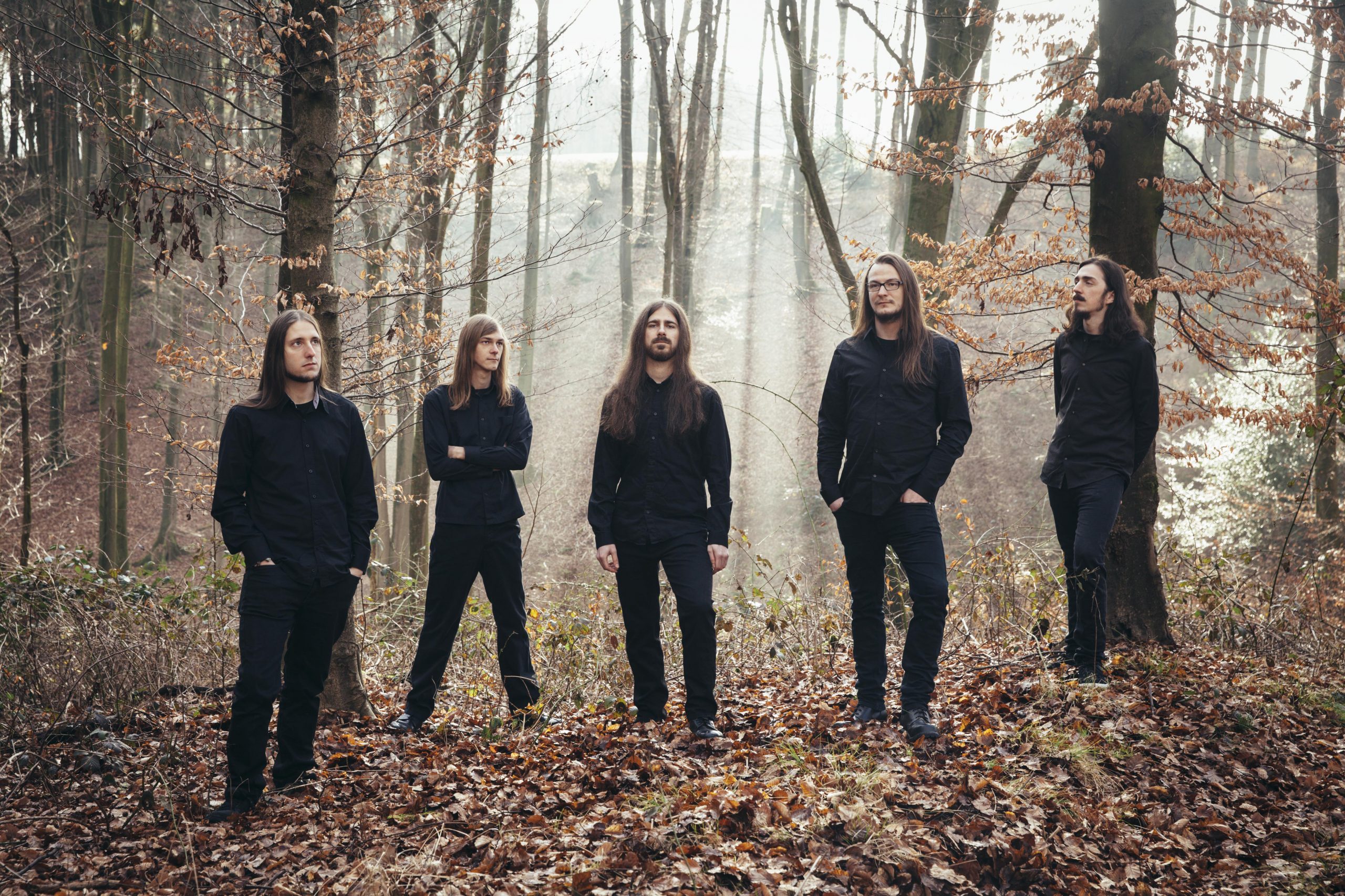 Interview with Michel Strock
https://www.facebook.com/FeradurMetal/
Feradur is a melodic death metal band formed in 2006 in Luxembourg. The band's musical intention is to mix old school death metal with catchy riffs in order to create their proper sound containing heavy riffing and epic melodies. Their new EP Parakosm will be released on April 30th 2021. Meanwhile, the driving force behind the band, Michel Strock (guitar & vocals) has been kind enough to sit down with me for an interview.
Metal Revolution: Since you're a relatively young band I think we should begin with the general introduction to your band and all five of your guys musical background.
Michel Strock: Feradur has been around for more than half my life. Being 32, I don't know if this still counts as young in the music industry, but I feel flattered nonetheless. Feradur formed like most bands: some dudes know each other, vibe to the same kind of music and – boom – they form a band. I spare you the details about every single member joining and leaving, because there were a lot I don't even know about. As for musical backgrounds: Fridtjof, our bassist, is the most ancient and last remaining founding member of Feradur. His music taste is probably the darkest among ours: he's a pro in black metal and he's not scared to go beyond avant-garde stuff, often too weird for me. D-Mich our drummer is a total sucker for power metal! Also: the faster the double bass, the better. Dan is our blues/dad rock expert, but he also enjoys ridiculously heavy metal. Mario is a sludge and hardcore type of guy, but his antennas also reach far beyond that. As for me, melodic death metal is my realm, drifting into black metal and other genres as well. Besides metal, we are also fans of Stoner Rock, R'n'B, Disco, Hiphop, Techno and much more.
MR: I appologise for calling you a 'young band', I guess I compare everything to myself and my age (Laughing). With all respect Luxembourg is a small country, so how does it feel to be a metal band in Luxembourg? Any other metal acts from your country that people might know of?
Michel: Being a metal band in Luxembourg is like being part of a small community. Everyone knows each other, which is good and bad at the same time. Good because you have an easy overview over what is happening in the scene and you can help each other out. Bad, because the scene is very small and fragile. Many bands disband because they grow old (and boring) or because it was too much to bear for younger musicians. So if a band decides to stop existing, it hurts the whole scene a lot more than usual. Also bad is that there is no clear voice and promotion towards the outside, except for social media and what the bands do themselves. There is no dedicated metal label in Luxembourg for example. Every metal band in Luxembourg that has a label though, is signed abroad. If I get into the matter or find people who know how to pull that off, that would be a dream come true for me. It definitely is a missing part of the country as a whole. Culture is pushed by the government, but the metal scene itself is still rooted in the underground and it is rather hard to escape it without help.
Bands you might know: Desdemonia signed at Mighty Music, a Danish label. Fusion Bomb, uprising thrash youngsters/monsters. Furthermore: Mutiny On The Bounty, Sleeper's Guilt, Miles To Perdition, Scarred and maybe more.
MR: Inevitable question these days is Covid-19 pandemic. How does it affect you as a band, and how do you feel about the uncertainty if you can present your latest EP to a concert audience?
Michel: The band is affected in such a way that we can't even rehearse together in a room. It has been a year since I last saw Fridtjof in real life, which makes me super sad. However, we don't waste time on whining and no one of us is bored in any way. We have plenty to do with Parakosm coming out and everyone of us has other projects of some sort going on. Making Parakosm was more of a blessing than a curse: after our second full-length Legion we were more than burned out so we decided to take it slower for the next release. Since we record and mix ourselves, only handling 5 (and not 11) songs was a huge relief for our workload and sanity. We already made peace with the fact that there will probably not be any release show, at least not in the classical way. When we can play gigs again we will of course also play songs of Parakosm!
MR: What can you tell us about your other promotional activities? You also made some t-shirts etc.? Doing everything yourself or do you get any kind of promotional support?
Michel: More than ever we are thankful that the internet and social media exist. Usually we also produce flyers or posters and hang them around everywhere, but where's the point in that now? With the spare time and no need to go anywhere, we can delve even deeper into the matter and sharpen our promotional skills. We also sell t-shirts: most of the artwork had been commissioned. However, Mario and I also dabble in designing: the layout of our apparel as well as for our physical audio media was all done in-house. As for promotional support, I hope that all of Denmark is reading this and raids our bandcamp store. But seriously: no, since we have no label, booker or similar, all promo has been made by the hand of a Feradude. So we hope that the reviews turn out positive and people enjoy reading and hearing about us.
MR: Any plans changed during the recording or the release of Parakosm due to the outbreak of this pandemic?
Michel: Besides the missing release show, everything went as planned. That is, considering our own delays. But since we don't have to answer to anyone, this only concerns us. It might have gone a little faster but we are super happy with the result and that's all that matters.
MR: Speaking of Parakosm, would you please be kind and shortly introduce it to our readers? When will it get officially released and how many songs are on that EP?
Michel: Parakosm is a new EP containing five songs. All themes and lyrics are rooted in some kind of imagined story we have been inspired by, notably from mythology, movies and video games. It will be released on April 30th. The first single "Tetsuo" will be released on March 5th.

MR: How does a Feradur song comes together? Who comes with the initial idea of a song? And can you tell us something about the recording process?
Michel: It usually starts with a guitar riff. So I guess most of the initial ideas come from one of the 3 guitarists. As the songs evolve, everyone throws in something personal to refine them and turn it into a full-fledged Feradur song. The recording process lies in our own hands: Mario and I have studied audio engineering so we manage the recording and mixing process. Drums are always recorded in a dedicated space. As for bass, guitars and vocals it is easy to record these at home and later re-amp them for the record. Mastering is always outsourced since it's good practice and we always want a "real" professional to check it. This time we worked with Jens Bogren. You might have heard of him if you listen to any kind of metal since he's had his fingers and ears everywhere. He and his team are great guys and the master is fabulous.
MR: Is there a hidden meaning in any of your music?
Michel: We try to be direct with our messages. These might be wrapped in a story or a metaphor, not immediately revealing its meaning or backstory. Our bio states that our music is about humanity's lunacy. If you're looking for a meaning and when in doubt: that's the theme!
MR: Why have you decided to play melo-death and not another subgenre of metal? What is it about melodeath that appeals to you?
Michel: For me, melodic death metal is one of the more versatile and adaptable metal genres. No one is gonna complain about a part that is a little more black metalish or a suddenly cool and heavy thrash metal riff, since these things have always been a part of the genre somehow. You are free to go mellow and melodic, as well as simple and heavy, all within a single song. As long as you keep the growls and the melodies, you can call it melodic death metal. Some people have called our genre viking metal (probably because of our song Ragnarøk) or "epic groovy thrash". We tried to establish the term "Luxemborg Metal", inspired by "Göteborg Metal", which is somehow synonymous with melodeath. However it didn't stick with people and it might be misleading or not concise enough, because most people don't notice the typo in "Luxemborg", thinking we just don't know how to spell correctly. So we stopped trying to figure out the "real" term for our music, since melodic death metal always seemed fitting. If you have a suggestion, please let us know. We are curious to know how you guys and girls really feel about our music and how you would categorize it.
MR: I'll tell you more on my opinion in my upcoming review of Parakosm. Meanwhile, tell us about your musical influences while growing up?
Michel: My dad listened to some stuff I have mixed feelings about like Queen, Genesis or The Rolling Stones. I listened to the radio on a daily basis while my mom would drive me to school. This all led to the realisation that I need something else in my life. I moved towards metal starting with bands like Metallica, Rammstein and Rage Against The Machine. Then came a short but heartless punk phase. Later I would come across stuff like Carcass, Mastodon, At The Gates and all the rest of the Göteborg bunch. Kalmah and Amon Amarth gave me the final kick to write music myself.
MR: Any particular album/song that changed the way you hear music?
Michel: There are many, but instantly I remember Slayer's "Angel of Death", Amon Amarth's "Twilight of the Thunder God" (song) and Agalloch's song "Not Unlike The Waves". These were moments where I felt my brain shaking and recalibrating itself.
MR: What is it that inspires you most? Is there any specific topic that you deal with in your lyrics?
Michel: As mentioned above, our depiction of mankind isn't the prettiest one. Our songs pretty much always have a dark theme or a tragic outcome. Sometimes we weave personal stories or emotions into it to complement the lyrics, since we are also a part of humanity after all.
MR: Are you planning to take to the roads anytime possible, in order to tour? If so, will you end up playing a gig in or around Denmark?
Michel: Sure, when travelling is no longer an issue of the public health, we will come together and start playing gigs again. In early 2020 we tried to get a gig in Denmark because we had one confirmed in northern Germany. Because of the pandemic, all of them were cancelled. If we can pull it off again, we'll come!
MR: Thank you for your time and effort. Is there anything you feel like sharing with our readers?
Michel: Hey readers, thanks for reading this! I hope I have drawn your attention to Feradur and our new EP Parakosm. Go check it out and also continue checking out
Metal Revolution: Thanks for the interview, it was a pleasure to answer it. Stay healthy, stay home and listen to metal!