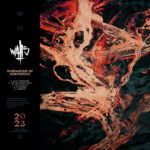 Walls – Endeavour of Adaptation
9th June 2023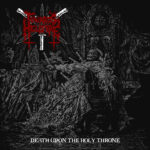 Towards Hellfire – Death Upon The Holy Throne
12th June 2023
Salaman Isku – Le Voyage Nocturne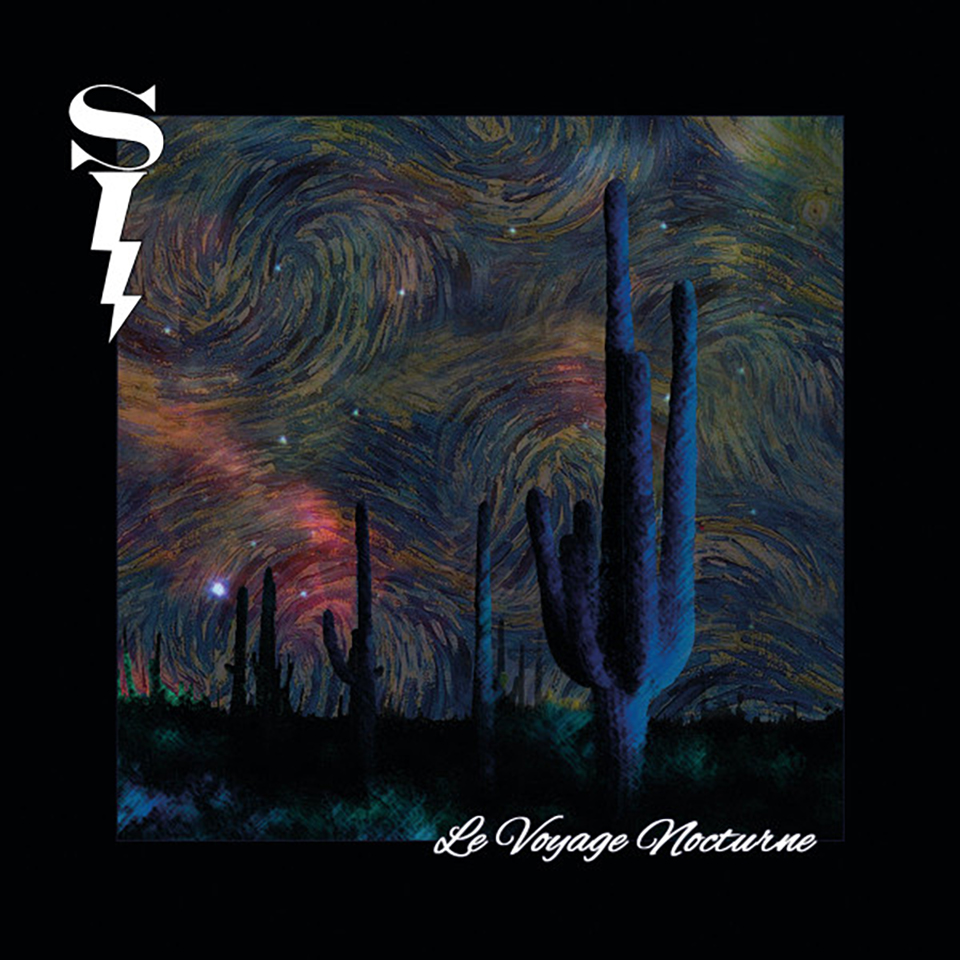 Label: Bitume Productions / Release date: 21st June 2023
Salaman Isku is the moniker of a Psychedelic Rock/Folk/Metal one-man-band from France. Thus, Salaman Isku, which means 'lightning strike' is an impressionist music project created by Julien J. Neuville in 2013 to develop his deep feeling of connection with the nature and the invisible world through the music. Basically, it is a project about life and death.
Four years after the release of its four-song self-titled EP, this impressionist & multi-instrumentalist releases his debut full-length album entitled Le Voyage Nocturne. The album was composed and produced between 2014 and 2016, and initially released in 2017. Now, more than five years later, it's been unleashed again, this time as digisleeve CD.
Le Voyage Nocturne contains six quite lengthy songs (app. 30 minutes duration), which should be seen as an ode to the summer night, or a celebration of the summer soltice. All the six tracks are done in his native French language, which gives some kind of an authenticity and originality to his music. The sound is evolving somewhere between progressive atmospheres/textures, psychedelic vibes and black/post-metal constructions or vocals. Speaking of vocals they vary between clean singing, deep growls and spoken word ones.
Apart from the just mentioned genres and influences, the sound on Le Voyage Nocturne contains additional folk and electronic elements. One can hear all these different blends of sounds already in the opening track, which is called "Le crépuscule". According to the press material, I can see it has been '…started to be composed with a kantele and under a quiet summer storm'. This track also served as an introduction to aforementioned four-song EP. The idea behing it is a celebration of the development of a thunderstorm. Further on, with the following tracks as the one called "L'initiation", he incorporates more metal and rock orientated sounds, which makes my metal soul pleased and satisfied. Then follows a self-titled "Le Voyage Nocturne" which is not only my album-favourite, but also the most representative track of the band/project's overall sound. The following tracks follow more or less the same path, being a psychedelic journey into the traveller's dreams, before he's reborn and returning fresh to the world. The album finishes on a high note with this beautiful closure called "L'aurore'.
I like the overall sound and the production of this CD, all the work of just one man! Music is inspired by the profound wisdom of Mescalito, while the artwork has been created by an artist named V.V. Anxietas, and I find it to be very representative and reflective of the band's sound and overall image.
Speaking in general terms, I would say that the music is varied, yet very complex and it needs a few spins before it settles in where one can hear all different layers in the sound, revealing new nuances with each additional listening.
Feel free to watch the official music video of the album reissue below, and judge for yourself. If you still happened to like it, then you can go to https://official.shop/bitume-prods#!cd-salaman-isku-le-voyage-nocturne and order your own copy of this untraditional yet interesting musical project.