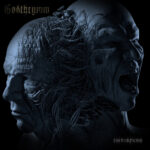 Godthrymm – Distortions
30th August 2023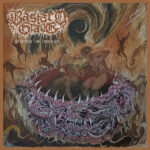 Bastard Grave – Vortex Of Disgust
4th September 2023
Reagan Burger – Shitburgers Of Death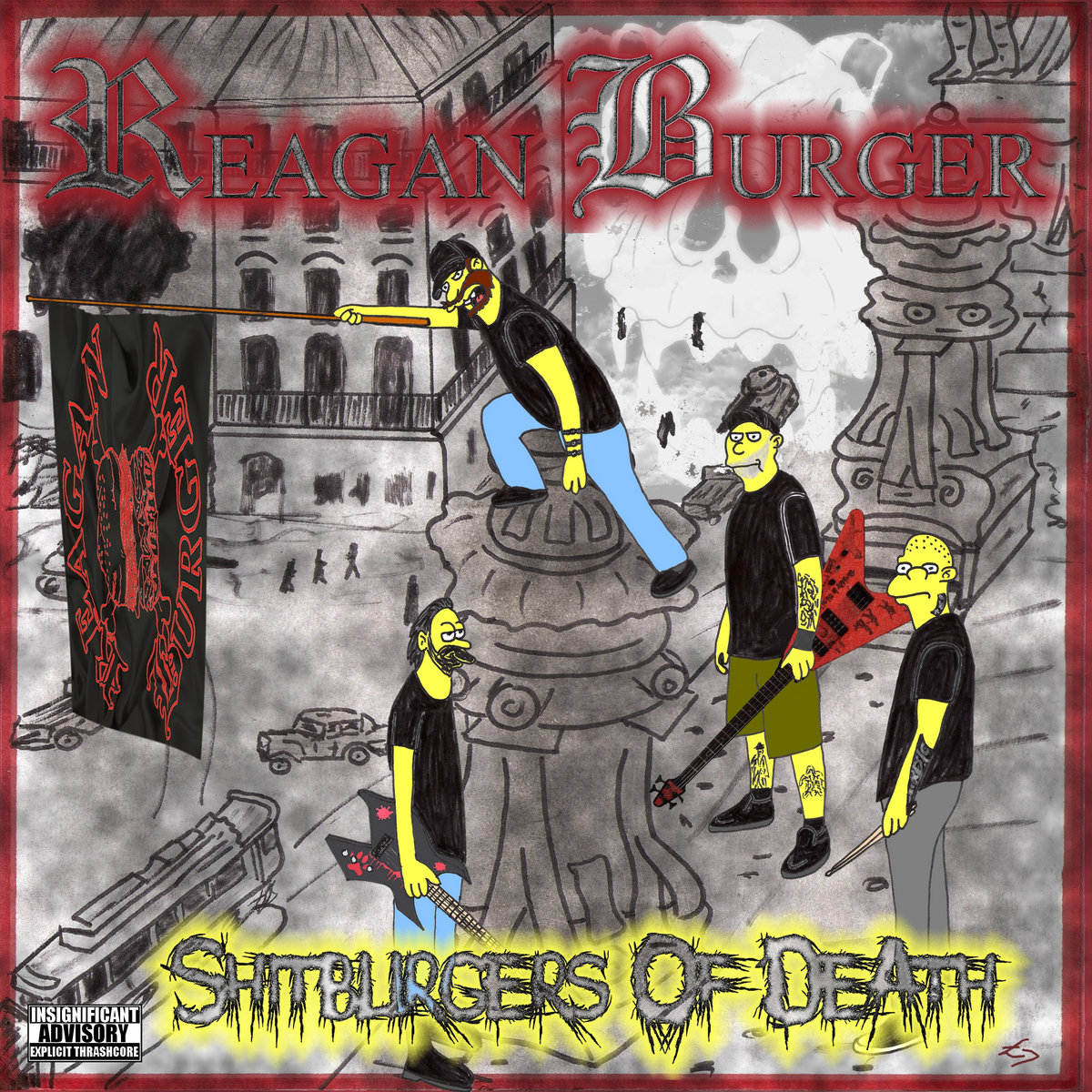 Label: Self released / Release date: 24th June 2022
El Doggo from a French band Reagan Burger was kind to send me two vinyls and one CD for review. Vegan Farts was released in 2019 and it contains 11 tracks, where the sound isn't that good. Another and much more important vinyl/CD that he sent me is entitled Shitburgers Of Death and released in 2022, with much improved sound, overall production and their song-writing too. But, before we go further into examining this particular most recent release, let's make a short introduction to the band for those still unfamiliar with this French quartet.
Reagan Burger was born in 2016 in Limoges, France. Apart from El Doggo (bass & backing vocals) the band also consists of Durf (guitar), Ray (vocals) & Lolo (drums). Since their formation they've released a 2018 EP entitled Like A Meal Of Broken Glass, then the following year they've released Les H​é​ros du Peuple sont immortels and En vrai à la Cave à Rock. The aforementioned Vegan Farts also came out later in 2019, while in 2022 its successor Shitburgers Of Death got released.
This relatively new record contains 16 rather short tracks, eight on Side A; "Bastard", "Zombies Against Fascism", "In A Few Words", "The Neighbour Of The Beast", "Thrashcore Flashmob", "War Machine", "Grave Digger" and "Vive La Commune", while Side B features following tracks; "Both Legs Broken", "Year Of No Light", "Bigger Boat", "Napalm Trip", "Evil Hand Of Doom", "Metal Up Your Ass", "AC/DC/AB" and finally "You Piss Me Off". Alone judging by song-titles I guess you can understand that we're dealing here with a mixture of hardcore, crust, thrash, grindcore and punk. What you can't know is the sound (unless you've listened to their music on youtube prior to reading this review?!) which is obviously a dedication to the sound of the 80s hardcore, thrashcore and crust.
Compared to their previous releases, Shitburgers Of Death features some more progressive and a bit longer tracks, best exemplified with a song named "Evil Hand Of Doom" which a bit untraditionally exceeds three minutes. Meanwhile, something all 16 tracks have in common are a band's socially and politically aware topics, where they demonstrate a political conscience, esp. so on songs like "Z.A.F. (Zombies Against Fascism)", "War Machine" and "Vive La Commune" just to mention a couple of them. Due to the short nature of the songs, and of the album as a whole, there is no moment whatsoever of dullness.
The vocals of Ray are often shouting and chanting mixed with additional screaming too. Most of the songs also include shouted background vocals from El Doggo. Band's guitarist Durf frequently play fast power chords with a heavily distorted and amplified tone, creating this 'buzzsaw' sound. El Doggo on the bass uses varied rhythms in his basslines, ranging from longer held notes to quarter notes. Finally we come to Lolo's drumming, who's hitting it aggressively and making it most essential element of the band's aggressive sound.
16 tracks on Shitburgers Of Death had been recorded, mixed and mastered in November 2021 at 'Disvlaar Studio' labels, namely: La Société Pue, Keponteam, Bourre-Pif Records, Terreur Nocturne Tanker Records, Mala Hierba, Trauma Social, Le Keupon Voyageur, Anartisanart. It's stuffed with humor and all the sixteen tracks will wake up fans of this quite interesting and unusual French band and it might also wake a curiosity and interests in fans of acts such as Crumbsuckers, S.O.D., Septic Death, A.G.'s, Carnivore, M.O.D. and similar scene giants from the 80s.
As mentioned above, Shitburgers Of Death vinyl has been produced in 308 copies with their hand-numbered coasters, opening sleeve with exemplary photographic work and a digipak CD version is also available for those who prefer this format. I strongly believe that anyone into honest, aggressive and speedy sound of the 80s would absolutely adore this material, expect of the fascists of all stripes.
For more info on this French quartet, and all of their work, please visit https://reaganburger.bandcamp.com/album/shitburgers-of-death