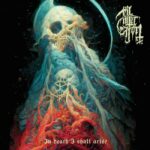 Tilintetgjort – In Death I Shall Arise
18th October 2023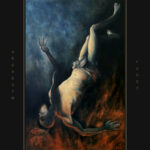 Angrrsth /Czort – W Czeluść
19th October 2023
Huronian – Beyond Frozen Heights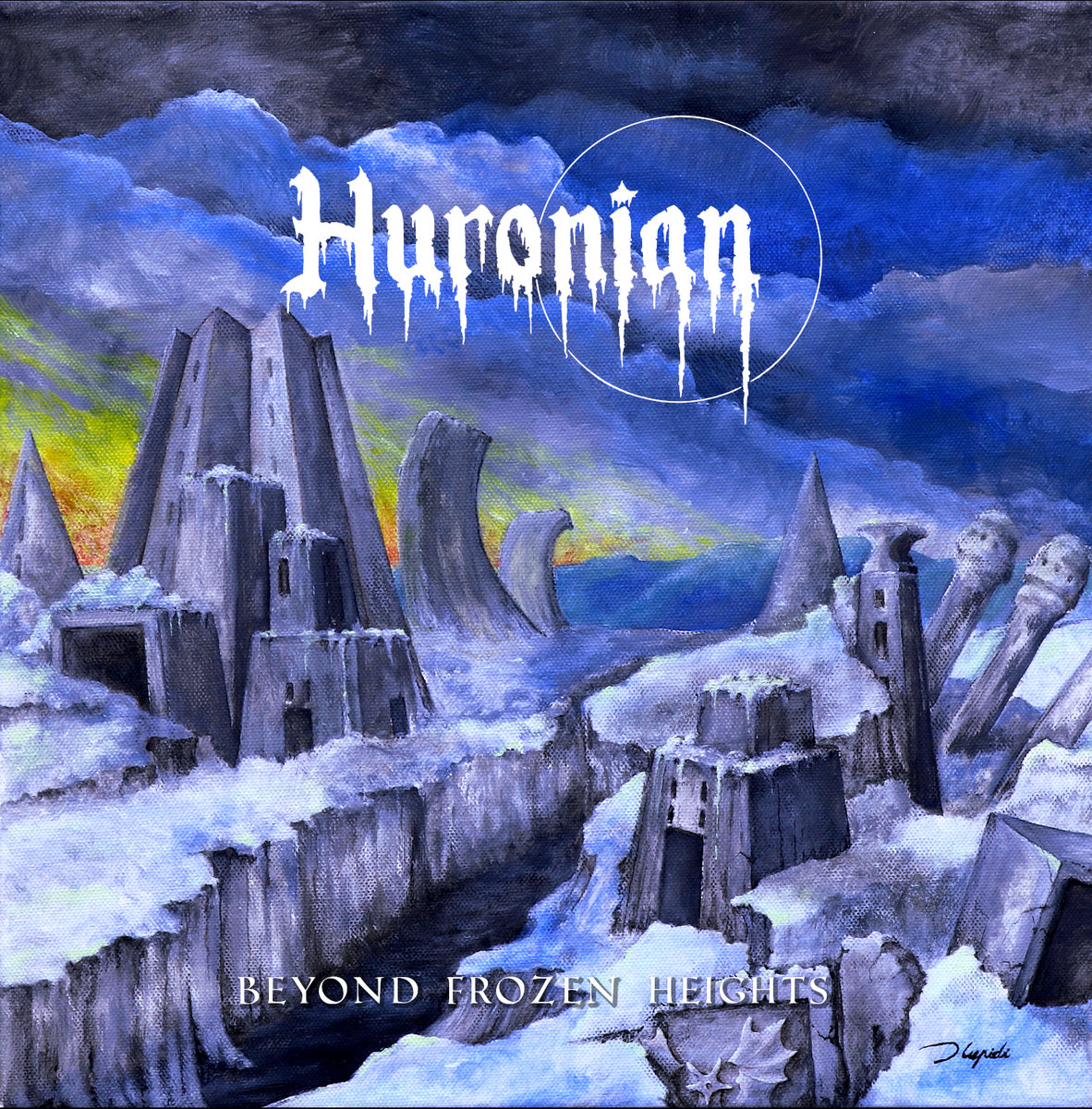 Label: Gruesome Records / Release date: 15th September 2023
The metal community saw the birth of the Italian band Huronian in 2020. The band currently consists of Daniele Lupidi (vocals), Umberto Poncina (rhythm guitar), Tommaso Pellegrini (lead guitar), Gianluca Trotta (bass guitar) & Marcello Malagoli (drums).
While the pandemic was still raging, back in the year of its formation, the band released their self-titled debut EP. A year later followed a much praised impressive debut full-length As Cold as a Stranger Sunset. Now, this hard-hitting Italian quintet returns with a short new five-tracker EP entitled Beyond Frozen Heights.
As said above, Beyond Frozen Heights contains five tracks in what I would call a blend of a melodic death metal with some blackened elements. Alone judging by the attention-grabbing cover art for Beyond Frozen Heights one can get an initial idea and first impression what kind of a music we're dealing with here. The EP starts with a rather interesting opener "The Guild (Intro)", being inviting and enthralling instrumental piece of music, a classic-sounding guitar, backed with orchestration, generates this mesmerizing atmosphere, setting the pace and the right mood for the rest of the EP. As one could expect, the following track named "Torturer's Creed" is much more vicious track, with rapid sharp guitars (esp. the lead guitar work is sublime), humongous bass lines, intense and neckbreaking drums and howling and engaging vocals. Following two songs, "Over Frozen Heights Pt. 1" and "Over Frozen Heights Pt. 2" are, according to the band, freely inspired by H.P. Lovecraft's At the Mountains of Madness with the music aimed at capturing the overall atmosphere of the acclaimed piece of literature. Although two different tracks, they have something in common; they follow the adrenaline-fueled speed and destructive path laid by its predecessor. They generate again this obscure and mesmerizing atmosphere that is so essential for this kind of music. The band close this short EP with "Blazing Bolt of Hatred",where again the themes of H.P. Lovecraft and esoteric mystery surface in. Apart from this useful information I can further add that "Blazing Bolt of Hatred" is another ferocious song packed with numerous drum variations, howling and raging vocals and again with some fantastic guitar & bass work.
I will definitely give Beyond Frozen Heights a few more spins while the band is hopefully already working on their sophomore full-length. Meanwhile, for more info on this particular release go to https://gruesomerecords.bandcamp.com/album/beyond-frozen-heights-2023