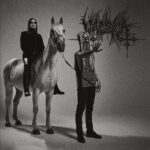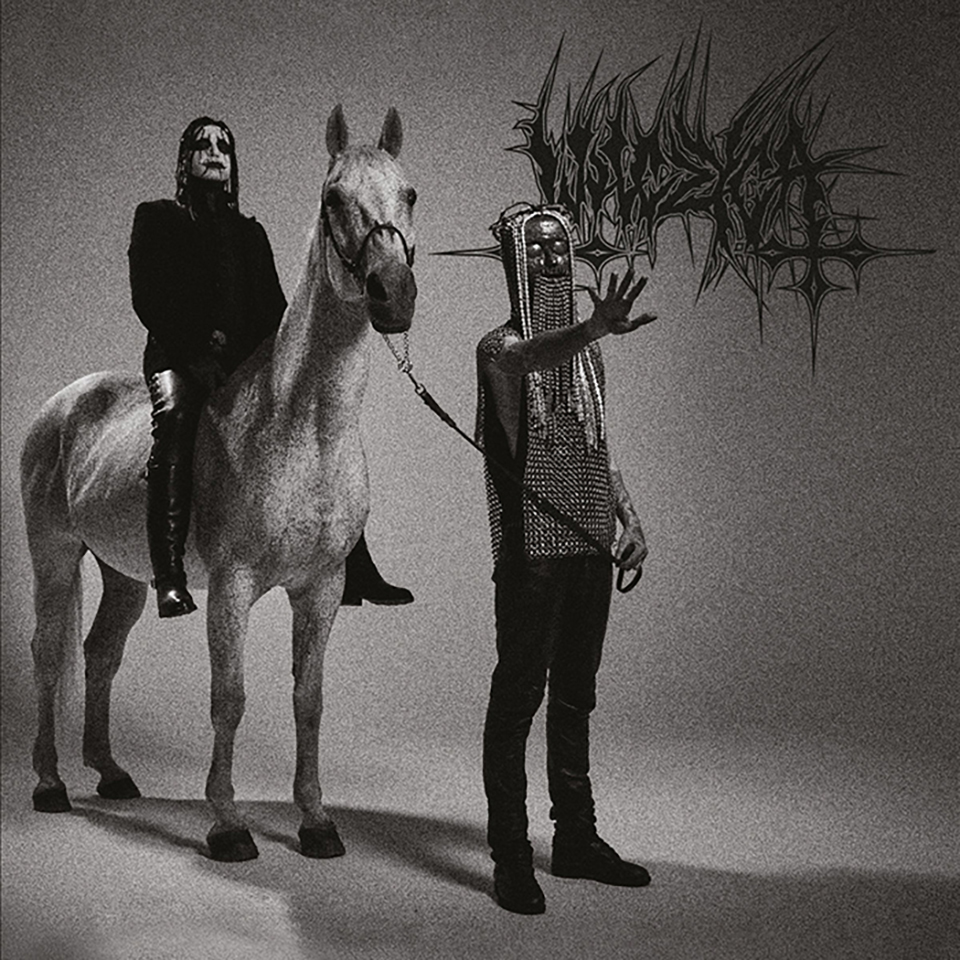 Wilczyca – Magija
11th September 2023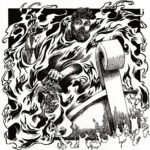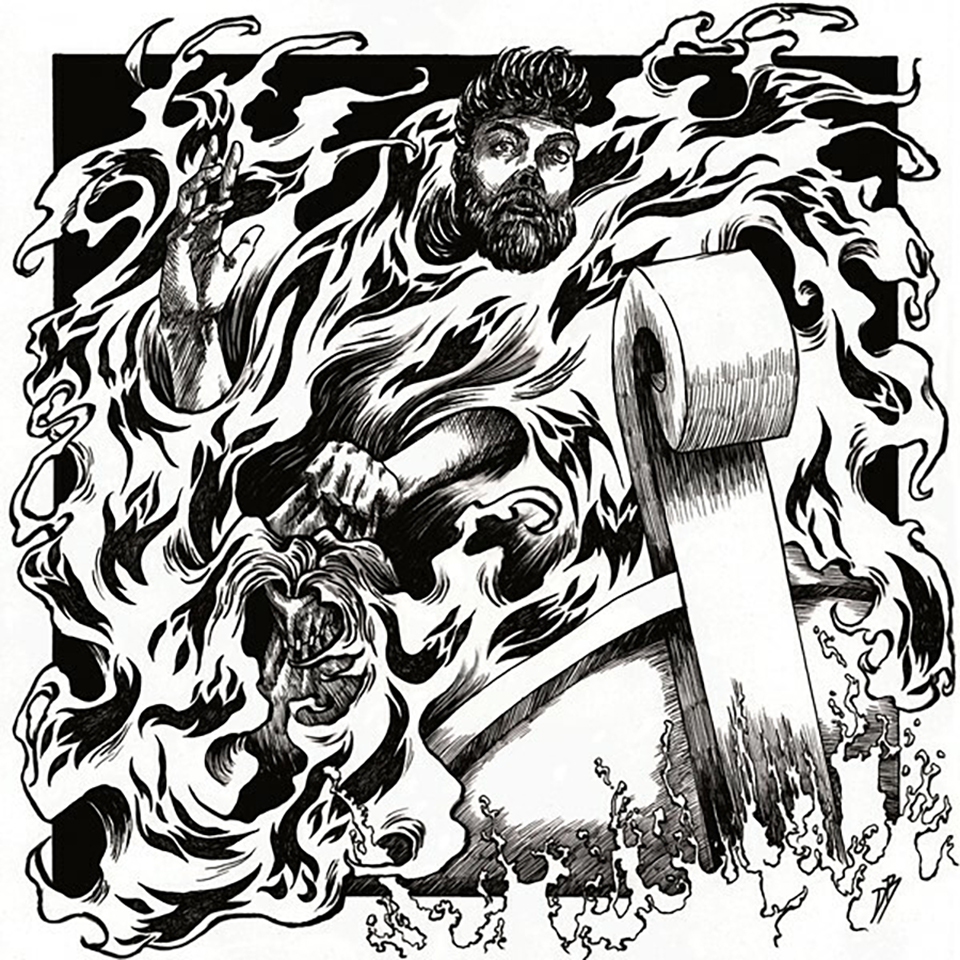 Falling Giants – Whirlwind Hymns
18th September 2023
Driven By Impact – Seeking Embers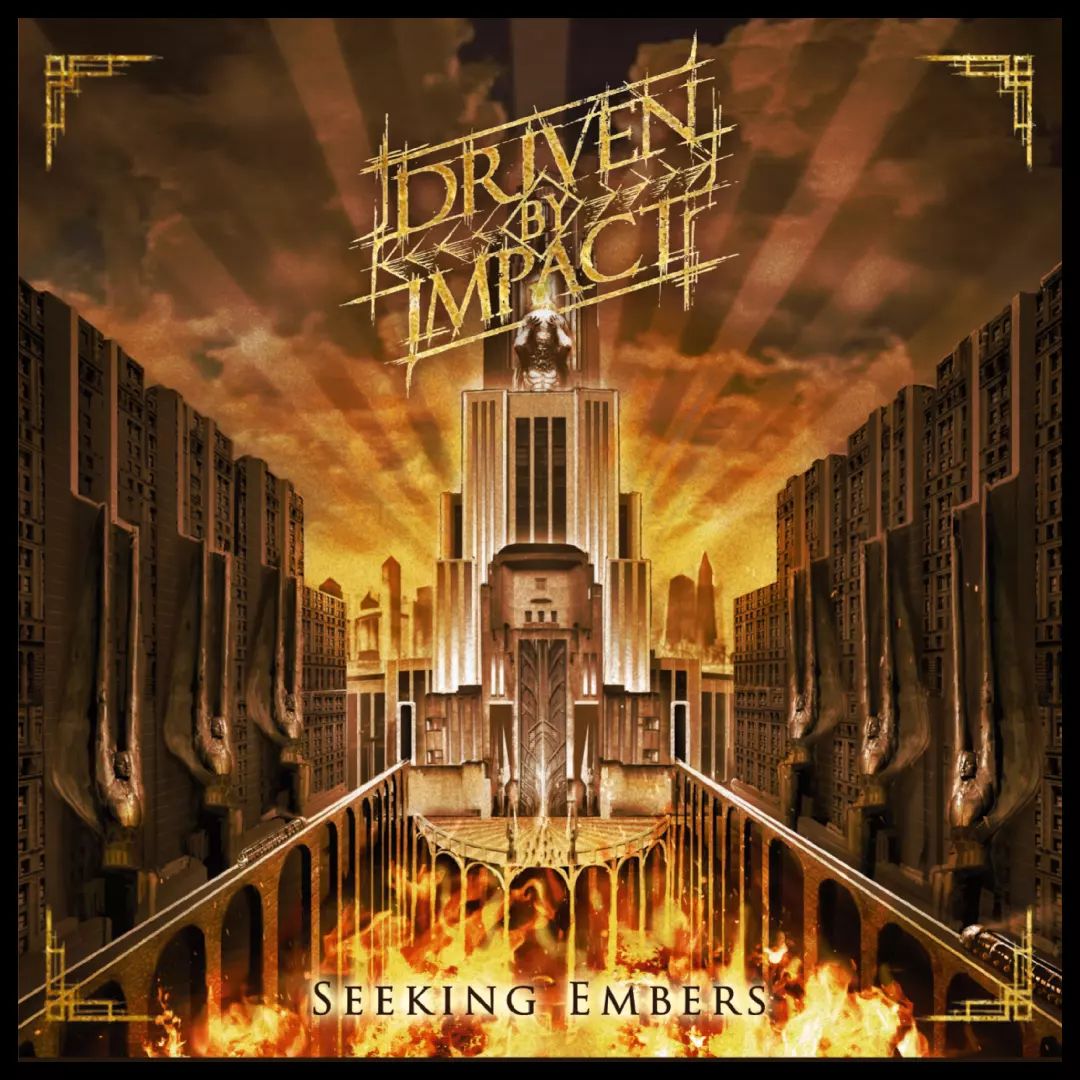 Label: Self released / Release date: 23rd September 2022
There's not much info, at least not in English, about this German-based band called Driven By Impact. However, it should not prevent me to say a few words on them and their debut EP entitled Seeking Embers. As said above, Driven By Impact are a Düsseldorf-based quintet which consists of Constantin (bass), Kim (guitar), Jørg (vocals), Ron (guitar) & Roman (drums). It's founded in 2015, but due to a couple of line-up changes, they've first recently become ready to unleash their debut material. Thus, almost a year ago they've released their debut EP entitled Seeking Embers. It contains six semi-length tracks and it's been produced, mixed and mastered by Markus "mf-c" Frehn with his studio "Recording Hell" in Düsseldorf and Neuss.
In the very beginning of their musical journey they've began playing a mix of groove and melodic death metal. It resulted in a self-titled demo release. Despite of a decent reception of this initial demo release, the guys didn't feel comfortable playing this kind of music, as they felt more drawn to the groove area and put the melodic death part aside.
Back to this current EP, I would briefly just say that, instrumentally I would describe their sound as modern groove metal. All of the six tracks presented here convey their idea of standards and sound very well, offering a good mix of speed, groove, melody, well-thought-out structures. The surrounding atmosphere is really good, and it makes you really wanting to hang out in.
One can hear Jørg's monster rocking and snotty vocals (the volume and heaviness that he brings to the sound of the band adds a great deal of aggression to the overall essence of their experience), a powerful bass presence by Constantin, a heavy lifting on dual guitars by Kim & Ron (because they sits behind the stirring wheel and dictates the direction of where the tracks go), and finally, drum duties which are safe and with the powerful and secure work of Roman. All of this helps in creating a completely new sound (at least compared to their demo release!) that Driven By Impact moves into a new style.
The lyrical content on Seeking Ember deals with all the challenges that life brings with it and also contain profound topics such as farewell and grief. According to the band itself, this is being often exaggerated. My two favorite tracks are the opener "Booze Boost", mainly due to a kind of development within the song, offering both aggressive and calm singing, then some thrashy riffing and a charming underlaying bass lines, and simple yet effective drum patterns. Next interesting song is the oner called "Over" as it best describes the sound and overall nature of this band.
As briefly mentioned in the beginning of this review, the production part is done very well, being impeccable and faultless, modern and clean, yet not too polished and 'machanic'. It allows the vocals and all the instruments to shine equally through, claiming their natural place in the mix. There's nothing like the power of a an image/cover art, it speaks silently in multiple ways and it has the ability to create different emotion. The cover artwork for Seeking Ember is pretty much representative of the band's sound and overall new image they've been pursuing since the re-defining of their musical path.
The quintet from Driven By Impact can definitely be proud of this EP, as all songs are catchy and relatively easy to access. I hope it will definitely help them gain some new fans beyond the German borders, and furthermore allow them to write another chapter in the band's history.
For additional info on this hard-hitting and energetic group visit http://drivenbyimpact.de/ or learn more on this particular release at https://drivenbyimpact.bandcamp.com/album/driven-by-impact-e-p