Profanity – Fragments of Solace
1st June 2021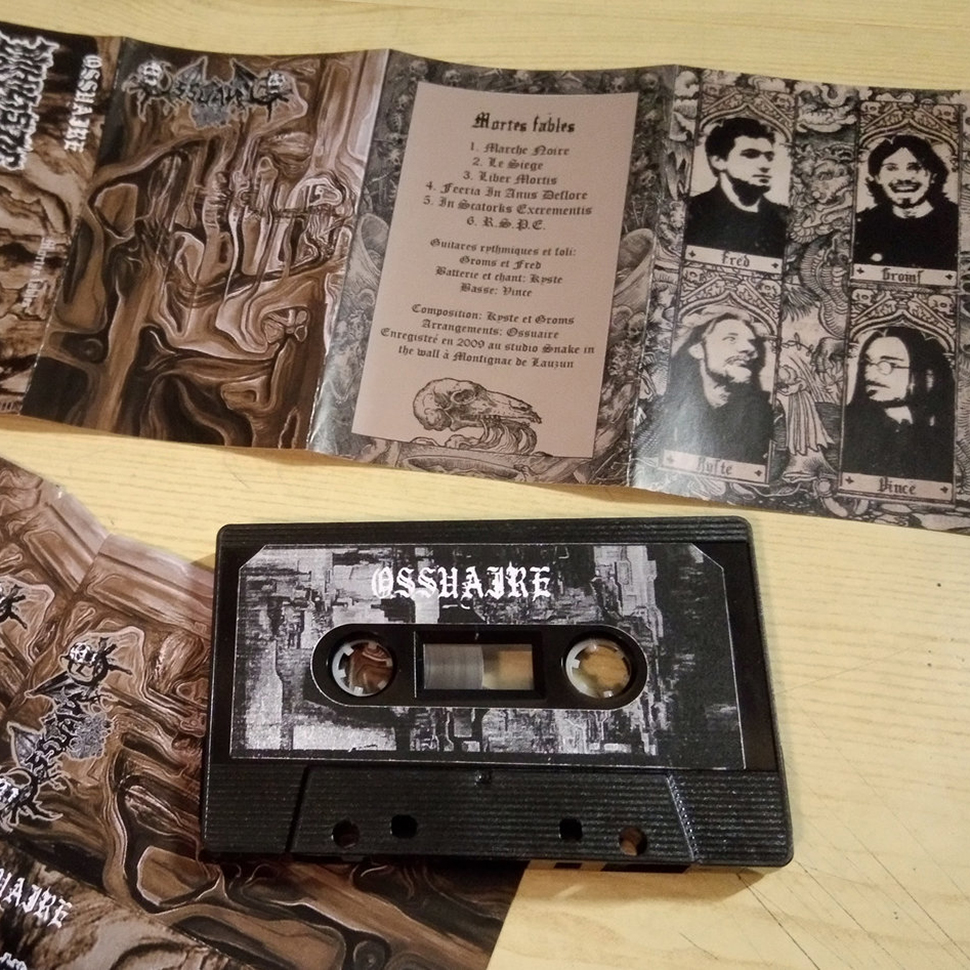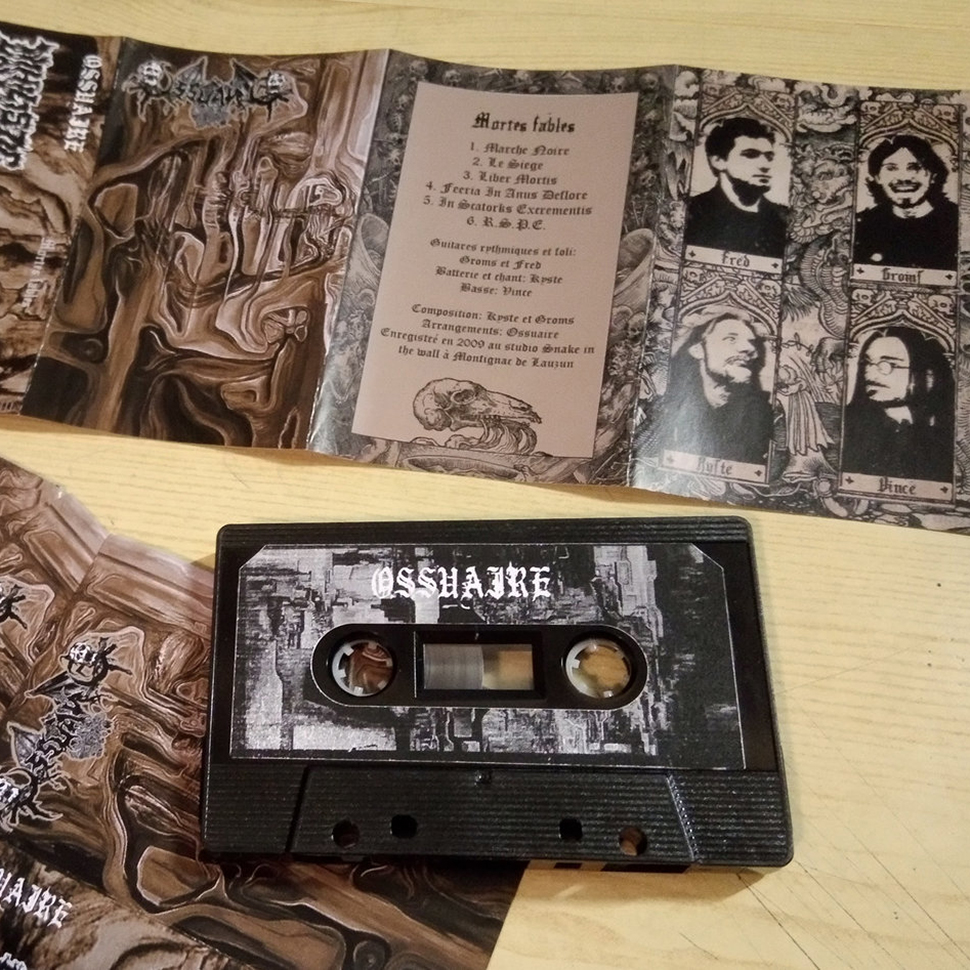 Ossuaire – Mortes Fables
8th June 2021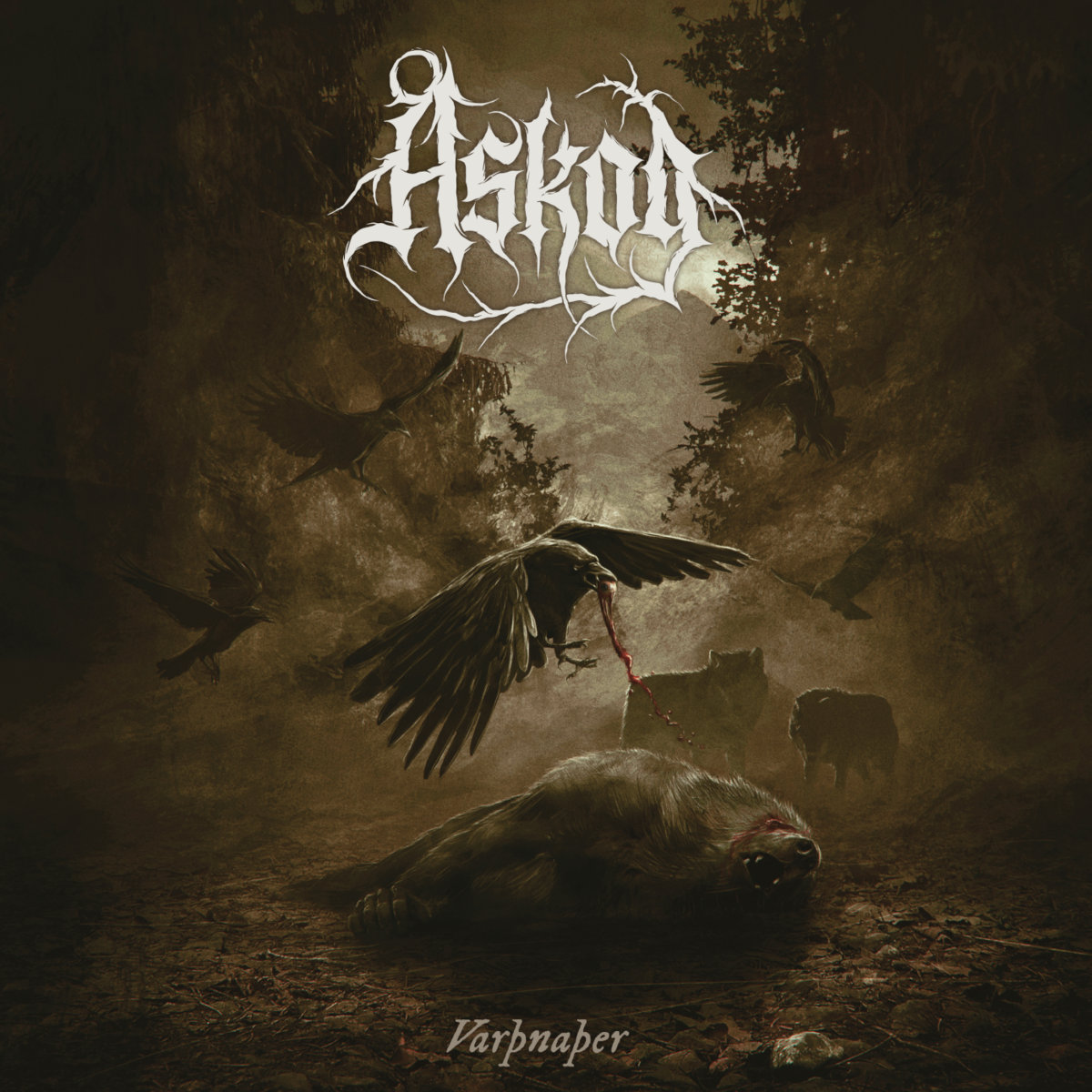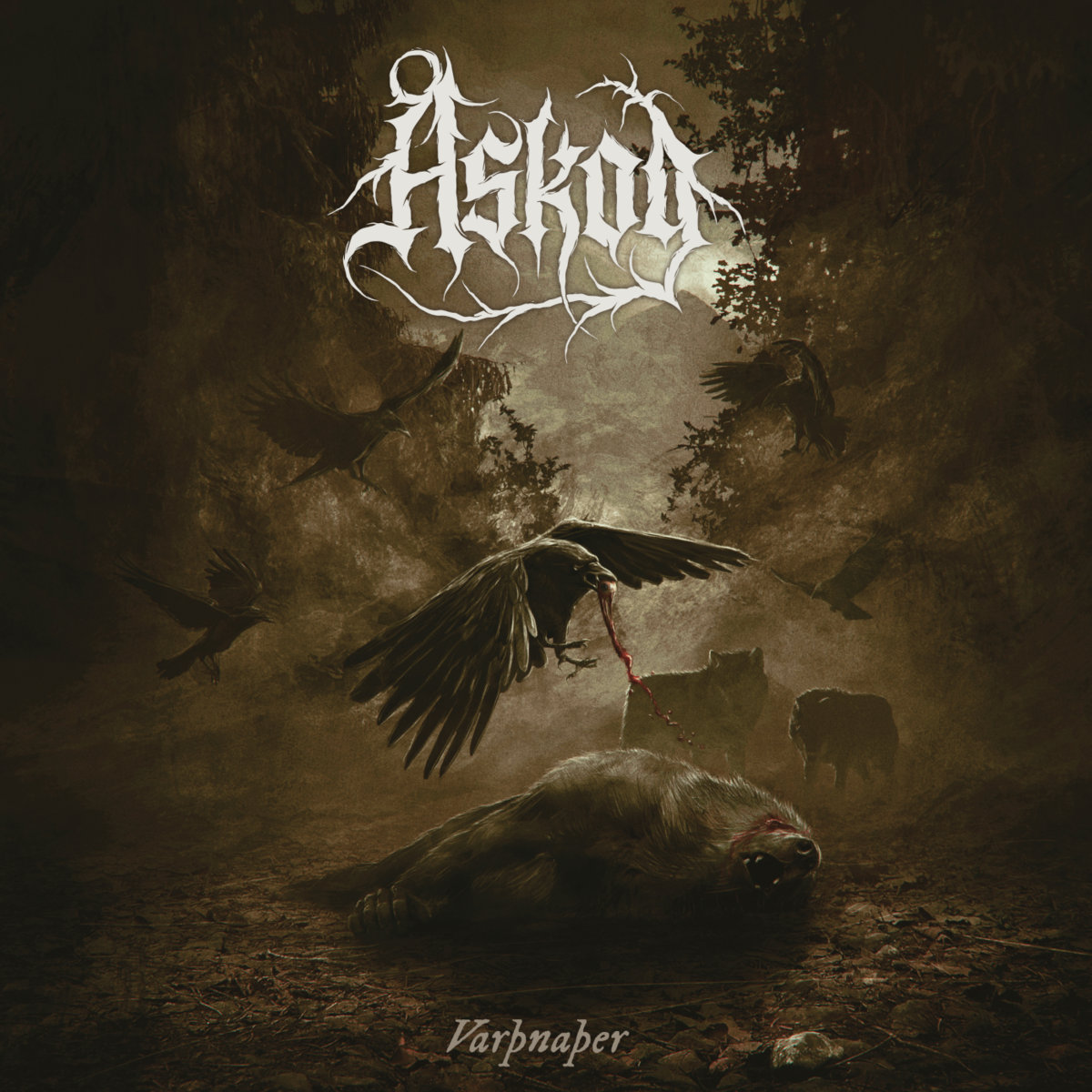 Label: Grind To Death / Corrupted Flesh / Release date: 12th May 2021
Åskog (pronounced as "oah-skoog") is a newly formed (2020) black metal duo hailing from Vänersborg, Sweden. Varþnaþer is their debut full-length containing eight tracks. Varþnaþer follows their 2020 Demo EP entitled Varg.
On this debut full-length, spanning around 43 minutes, Åskog is thematically and lyrically based on the cold and harsh brutality of nature. While other bands often glorify a romantic vision of hell, Åskog believe the darkness is much closer. Best example of it can be seen/heard in the song below, the animated lyrical video for their single "Tid". This particular track creates a grandiose atmosphere with its driving rhythm and soaring background vocals, also embracing a more traditional verse/chorus structure.
"Svält" is the opening song, and it definitely has its atmospheric moments and a mysterious dark arpeggios. "Vinter" is the following track, probably the most representative track of this album and its different sounds. Then comes the aforementioned "Tid", while "Måne" is a longer track that starts in a very high tempo. "Varg" and "Korp" has its catchy moments, while "Eld" in particular hammers a few catchy riffs to spice things up.
As the record kept progressing one felt as their confidence rises, while incorporating more brilliant and grotesque riffs, deep bass and clinical to rapid-fire drumming. Back to the closing one named "Aska", which is most recognizible for its tramendous leads, which are like a door to a new dimension, a new horizonts opening and revealing its beauties.
Speaking in general terms, Varþnaþer is a mid-paced album, but Åskog pretty much covers all aspects of dark music, mixing the elements of black, doom and heavy metal. The mix is well polished and clean, having in mind it's still a mainly black metal release, with guitars kept clear and crispy. There're no element that is pushed too far in any direction, nor 'hiding behind' in this wall of sounds. Varþnaþer is an example of how to create a decent modern black metal album anno 2021, as there're no really bad songs on the album!
The cover art is murky and fits perfectly into the whole image of the band, something again reflected in Scandinavian lyrics and song-titles as "Vinter", "Varg", "Eld", "Måne", "Svält" and "Aska".
With the release of Varþnaþer, only seven months after the release of their debut EP, the two-piece band are looking at building on the success of their demo. In Varþnaþer this Swedish-duo have created something that not only pays tribute to the roots of Scandinavian black metal but also pushes things forward.
Esp. recommended for worshippers of the aforementioned Swedish/Scandinavian black metal and acts such as Enslaved, Immortal, Emperor, Darkthrone, Burzum, Carpathian Forest and even some early Paradise Lost!
More on Åskog at https://askog.bandcamp.com/