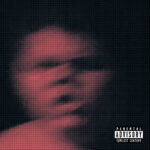 Swartzheim – Sympathy
6th October 2023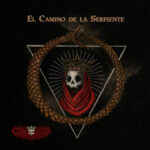 Condenados – El Camino de la Serpiente
10th October 2023
Asteroid Witch/Greenseeker – Asteroid Witch/Greenseeker (split)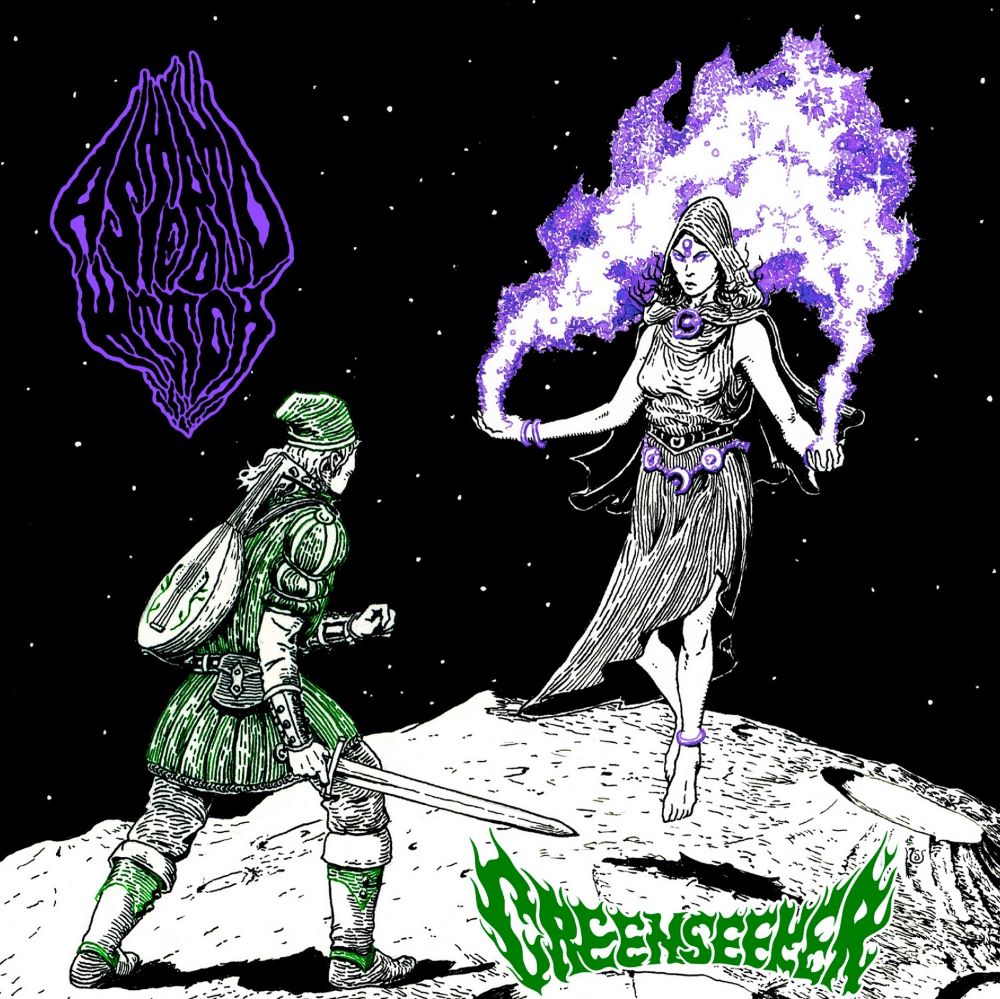 Label: Electric Valley Records / Release date: 3rd November 2023
A split release, two psych/stoner rock bands from the misty green deep forests of the Pacific Northwest (PNW). The album art is an early era Dungeons & Dragons styled illustration. When creating your half elven wizard character, let this album be your soundtrack.
Asteroid Witch kicks off the album. Their bio admits their musical inspiration is not exactly of this world. The sound is "forged in the nucleus of a distant black hole". Science fiction or multi-dimensional, the music is a sonic journey. The Witches influences range from the sludge kings Sleep, stoner giants Nebula and Monster Magnet, plus a generous dose of psychedelia pioneers Hawkwind and Deep Purple. The first track, "From Other Worlds" is a primer, preparing the listener for interstellar travel. The vocals pulse, a multi-dimensional experience. Their set is best heard on a pro hi-fi surround system, the vibrations from the audio alchemy will make your listening experience aural and full bodied. A psychedelic sound bath. If a topflight stereo set up is out of reach, headphones jacked in, press play, and blast off. A mind expanding, time portal opens. Step inside and go beyond the realms of our terrestrial habitat. The Asteroid Witch sound matures with each listen.
The group formed in 2021. The quartet are a distant nebula, newly coalesced in the auditory universe. Their earthly star base is in an undisclosed location in the Portland, Oregon sector. "Prophets of the Celestial Temple" is the standout jam on their set. A fast, frenzied electric/ synth freakout. A 21st century worm hole pulls and distorts time and space. Flying through a musical cosmic time warp and echoes. Influences flash bright, Acid King, King Crimson and Budgie are constellations on your sonic journey.
The next act, Greenseeker contributes two songs to the musical duplex. Combined, the two tracks consume 20 plus minutes. The first song, "The Curse of the Black Cloud" undulates, a snake charmer on psychedelics. The group touts their influences, including Rainbow, Atomic Rooster, and Uriah Heep. There's a hint of early era Santana glimmering through. After successive plays, the song reveals as a must add on your next metal playlist.
The second track, "The Devil's Grave Touch" is a meandering jam, a musical journey. The group describe the song pair, a fantasy meets reality with "themes of envy, lust, greed, and pride as two rival bards engage in a magical tiff fueled by the thirst for fame, shrouding the world in a black fog". It's a contemporary sci-fi fantasy epic adventure. Literary reflections enter the imagination, Tolkien, Moorcock, and ancient misty forest tales from Arthurian legends intertwining.
Pre-orders are available now. The album drops 3 November 2023. Physical format includes multiple vinyl issues, limited editions, a black vinyl, and a pink vinyl pressing. An ultra limited "space edition", pink vinyl with extra swag. Check the Electric Valley Records website for release details. https://www.electricvalleyrecords.com/