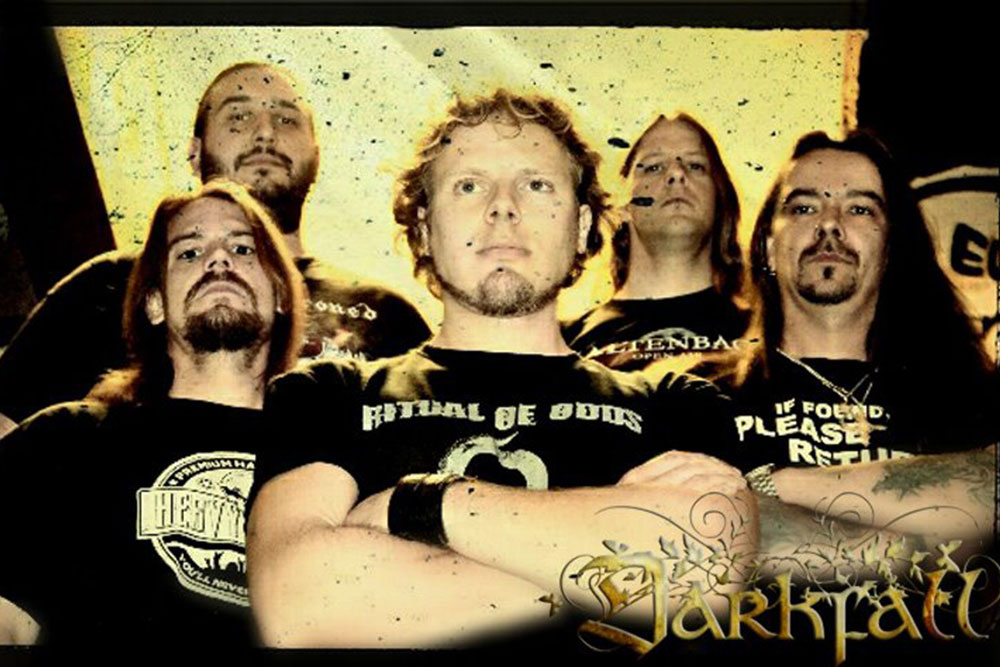 Darkfall (Austria)
3rd November 2013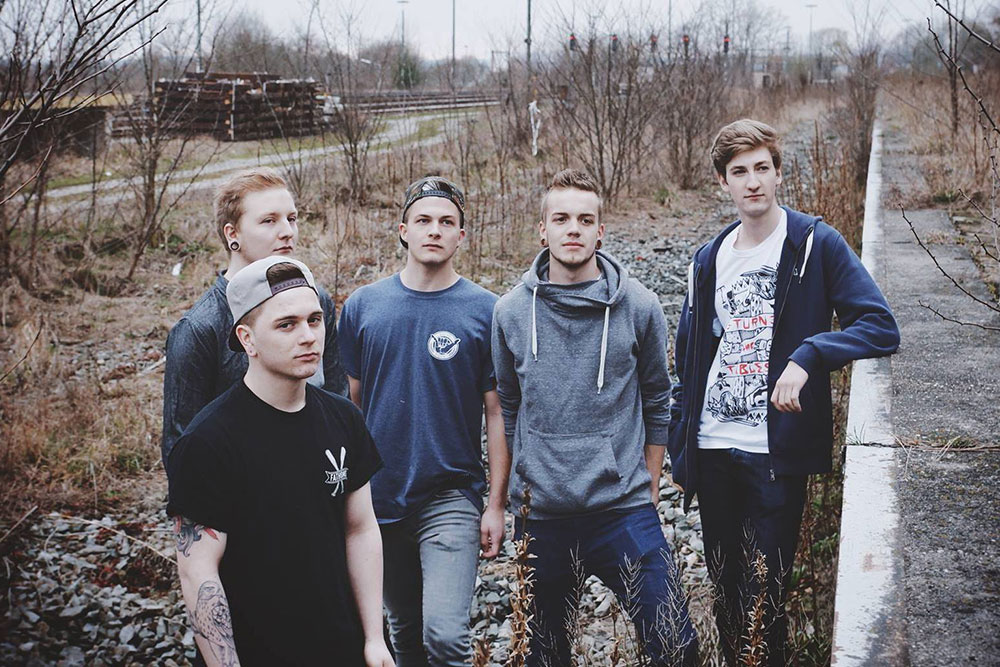 Dead Like Swansea (Germany)
4th November 2013
The Charm The Fury (The Netherlands)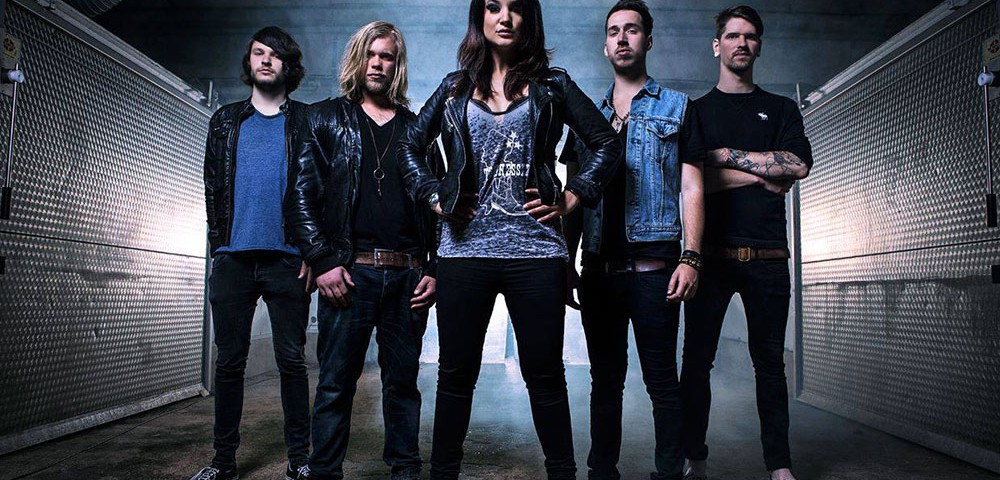 Interview with Caroline Westendorp (Vocals)
www.facebook.com/thecharmthefury
The Charm The Fury is  a young Amsterdam-based metalcore quintet whose debut LP, A Shade of My Former Self, will be hitting the streets smack dab in the middle of September. I had a virtual chitchat with Caroline Westendorp–a versatile vocalist who has been turning heads on Youtube for a couple of years now–in which we touched on the band's past, present, and future. It also features a bonus appearance by two other TCTF members who reveal some of their sources for creativity.
Metal Revolution: How did The Charm The Fury come into existence?
Caroline: Lucas, Math and I met through an online advertisement. We were looking for a metalcore band and met through a drummer who had placed the ad. It kind of clicked, but the drummer couldn't attend the second jam because of unfortunate family circumstances. Lucas brought in Mathijs and it became clear that us four had a great connection. We've jammed out with a couple of guitarists, but when Rolf replied to one of our posts "looking for a second guitarist" a year after we formed, it all came together. Good friends and good music–what else do you want?
MR: Who came up with the band name? New listeners might also want a crash course in who "The Charm" is and who "The Fury".
Caroline: Well, I actually remember us sitting in the rehearsal room scrolling through our iTunes looking for cool words."Charm"and & "fury" were only a couple of words from our long list of potential names. We almost named ourselves The Charm And The Fury, but thought The Charm The Fury was more special.
MR: Again, for those not yet acquainted with the band, Caroline both sings and screams, a definite rarity among female vocalists in metal. Has this resulted in any particularly memorable reactions?
Caroline: Some people just really have no idea what' going on. I grew up in a very narrow-minded town; all they listen to is pop/dance/rnb. So when I first put some covers on YouTube and my dad showed it to his friends, they almost looked frightened. They just didn't know that people could actually make that sound, they literally didn't know what was happening. Nothing memorable in particular happened, but the reactions are mostly very positive. People seem fascinated by the fact that a girl can growl.
MR: Shade of My Former Self, your first LP as TCTF, is just around the corner. How did the writing and recording process differ from that of your EP
Caroline: We had way more pressure concerning time. I think it took us at around one and a half years to actually write, record and [release] the EP The Social Meltdown, because we didn't want to release anything that was not good enough. So we had much time to actually write all the songs and to record them. When the EP was released, we played a lot of great shows, but you notice that people hunger for new material after a while. They have heard the songs from the EP many times and start asking for new music. The buzz slowly but certainly dies out. That is the point where you start to plan the rest of the year: When are we going to write music, record it and release it. We've done everything in a shorter period of time.
MR: Is this everyone in the band's first full-length CD release? And is the wait killin' ya?
Caroline: Everybody has had previous bands, but it has not come this far yet. I believe it is everyone's first full length yes! The wait is killing us! We've had the pleasure of listening to the new songs over these past few months (and they already drive us crazy, haha), and we're just extremely curious about what people will think of it. We're very excited about the album–and we hope that everyone shares that feeling, haha. We look forward to when the album is actually released, because we want to play the new songs and play shows in countries we've never been to before, etc. It's a new chapter in our book and we want to bring this band further and further.
MR: What can we expect from the album?
Caroline: It's heavier but also more melodic. It's sophisticated but extremely angry as well. We've kind of scraped off the hardcore edges and focused more on riffs, as well as the arrangements of the instruments.  The album in general is diverse and dynamic;  we try to keep the attention of the listener at all times.
MR: How will the album release affect The Charm The Fury live shows? Will all of these songs be brought into your live set, or are there some that you don't feel would work out of context?
Caroline: We're now rehearsing the songs and it is in our means to play all the songs in our live set. I think that you should not put a song on your record when you are not capable of playing it live. Although some songs on our album are very hard to play live–believe me, some of them are exhausting sons of bitches–it is important to rehearse every song over and over again until we all can play them perfectly. It also develops your skills as a musician.
MR: A couple of prominent guests appear on Shade of My Former Self. What set these collaborations in motion, and how was the experience?
Caroline: Daniel from Textures is a really cloooose friend of us. When we we were thinking of vocalists who would add up to the songs, we immediately thought of him. He is a great vocalist and our voices match perfectly. He signed on to do it straight away. Jamie Graham is part of Heart Of A Coward; we share the same manager. We were brought in contact with each other when we were picked up by Carl, our manager, and it clicked. We like HOAC a lot and they liked our EP! Jamie has a very distinctive and dynamic voice and is able to add a lot of anger to the track he appears on.
MR: You're still a very young band. Do you feel like you've undergone significant changes–as songwriters, as musicians, as performers, as people–since joining forces in 2010?
Caroline: We feel that we've grown a lot as musicians, performers and as professionals. The fact that you play a lot live makes you a better performer. Also, you always want to take it up a notch. We've written the album with a greater interest in riffing, instrumental arrangements, vocal parts and it unconsciously develops you into a better musician. We always strive for the highest possible goal, and by doing that you progress into a better musician as time passes by.
MR: The TCTF Facebook page has a list of your musical influences, and you generally seem extremely open and happy to talk about the bands that inspire you. Are you equally as passionate about other media–TV, film, literature, video games, etc.? Anything else that floats your boat and gets your creativity flowing?
Caroline: I'm a big fan of Quentin Tarantino and Christopher Nolan movies, but it does not really get my creativity flowing. To me, music seems to be the only thing that truly gets it flowing.
Mathijs T: I've been watching a lot of documentaries during the writing process, and have been stunned over and over again on how our Western society seems to deal with their problems. I feel it really manifested itself in the lyrics; we hope that we can actually get a message across and inspire people to get educated because of it.
Rolf: I love to listen to a lot of different music. Metal, electro, 70's, trip-hop, to name a few. It depends on the mood that I'm in. Like Mathijs, I also love to watch documentaries.
MR: You very recently opened an official merchandise store at www.thecharmthefury.bigcartel.com. Who designed the t-shirts?
Caroline: We did a few ourselves together with our manager Carl, and a few were designed by Jon Barmby (can you guess which?).
MR: You have shows lined up in the Netherlands and Germany from August to November. Do you have plans for further touring this year, or will you be recharging your batteries for 2014?
Caroline: Well, we've just closed deals with CAA (Worldwide, exc. USA) and TKO Bookings (USA). They are working towards booking us for bigger tours than we've ever done before. It's all in the works now and hopefully we can announce a cool tour very soon. We believe it is in our best interest to start touring right away after the release of the album!
MR: In an ideal world, what awaits The Charm The Fury in 2014?
Caroline: Hopefully being able to play shows all around the world. We want to make people all over the world aware of our music and see a lot of beautiful places all around the world.
MR: Thank you for your time.
Caroline: Thank you for your questions!