The following is the list of the best METAL/ROCK/PUNK releases by some of writers at Metal Revolution Webzine.
Top 10 of 2016 
by Zoran
---
1
Long Distance Calling – TRIPS (InsideOut)

LDC's talent has always been obvious, but the level of development and growth that this band displays from one album to another is almost hard to comprehend. With TRIPS they have made one of the biggest steps of their career and that resulted in their finest release so far. The magnificent album is accompanied by just as magnificent packaging.
---
2
O'Brother – Endless Light (Tirple Crown)
With their latest release, O'Brother not only hit a homerun, but they display an enormous growth. Potential of the band was always obvious, but on Endless Light they not only dared to take a leap and try a different approach, but they also dared to unfold and explore the depth of the band as well as talents of individual band members
---
3
Russian Money – Nothing for You There (Spectra Music Group)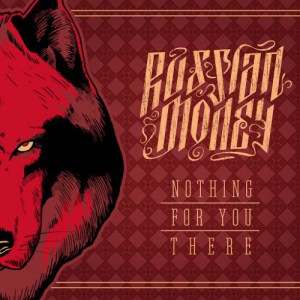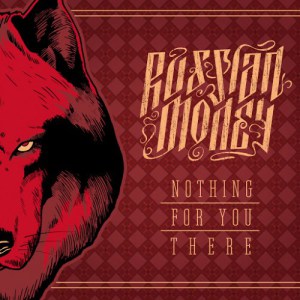 It was my birthday and I browsed albums released on that very day. Cover of Russian Money's debut album as well as name of the band caught my eye. I decided to check it out and quickly it was clear that I have just received a great birthday gift. Nothing for You There is the first album by this Californian blues-rock band. It's characterized by great song-writing, smooth, groovy, captivating vocals and guitars.
---
4
Gojira – Magma (Roadrunner)

Magma sees Gojira growing while at the same time daring to explore unknown ventures as well as very private sentiments. Nevertheless this is without a doubt a Gojira album with the most identifiable trademarks. Together with The Way of All Flesh this album comes across, not only as one of their two finest releases, but also most certainly their career defining ones.
---
5
Trees Of Eternity – Hour of the Nightingale (Svart Records)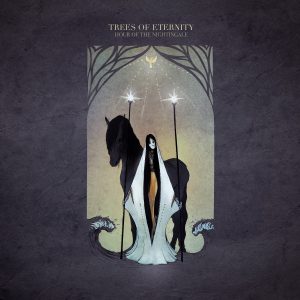 A perfect swansong by late Aleah Starbridge. Together with her partner Juha Raivio she has created an album where the backbone is the emotional songwriting and Starbridge's gorgeous yet haunting vocals.
---
6
Karmakanic – Dot (InsideOut)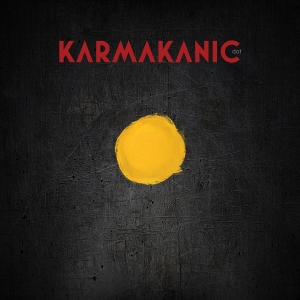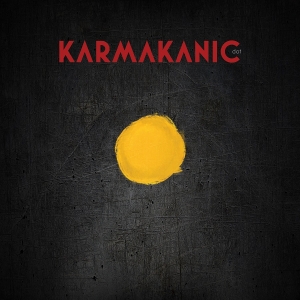 It's almost unthinkable making a Top 10 album list without at least one release from InsideOut Records. Dot is a massive classic prog-rock record, which is surprisingly easy to swallow. But with each next spin it reveals more and more. One of the finest InsideOur releases this year.
---
7
Dunsmuir – Dunsmuir (Hall of Records)
Another supergroup. But this one has released a monster of an album. The début album from members of Clutch, Black Sabbath, Fu Manchu etc. is a straight-forward heavy rocker that hits the nail right on the head.
---
8
Moanaa – Passage (Arachnophobia Records)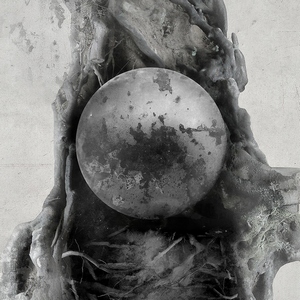 There is certain vitality to Polish music scene. Over the years I've discovered some truly amazing artists hailing from this country. In 2016 I was introduced to Moanaa, whose latest release is great mixture of atmospheri/psychedelic, post-metal/rock and nonetheless sludge/doom. Chew over that one for a second and then give these guys a fair chance.
---
9
The Cult – Hidden City (Cooking Vinyl)

There is a subtitle depth and shrill power to Hidden City that screams of a band that is at the place in their carrier where they are comfortable, but not jaded. They have a lot to say musically and lyrically and in 2016's rock landscape The Cult stands as tall and relevant as they did at any of their so-called heyday-periods, whatever the current commercial premises might be.
---
10
Testament – Brotherhood of the Snake (Nuclear Blast)
From start till the end of this album, Testament are in control. This might mean that there is not much edge and danger in the music, but it also means that this is a extremely well welded piece of trash metal. It's also a much needed fix as we sit back and wait for the new Kreator album.
Top 10 of 2016 
by Brian
---
1
ColdWorld – Autumn (Cold Dimensions)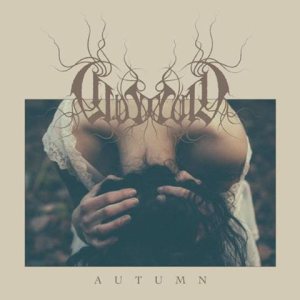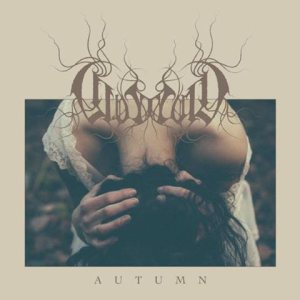 A friend of mine introduced me to this German one man band at the start of the year, and I was immediately hooked. I quickly learned that his records are damn near impossible to get your hands on, so the second I realized that a new one were to be released, I ordered it straight away. Best damn decision I made all year.
---
2
Winterfylleth – The Dark Hereafter (Candlelight)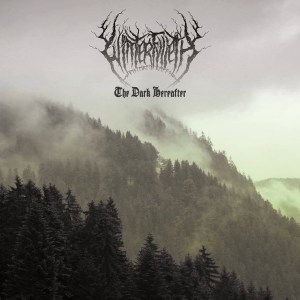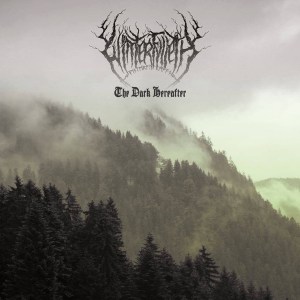 While it does seem like the band have adopted a somewhat routine approach to their once-a-year releases, none of these are, however, bad in any sense of the word. That in itself is quite impressive, and proves just how dedicaded and professional these British musicians truly are.
---
3
Mare Cognitum – Luminiferous Aether (I, Voidhanger)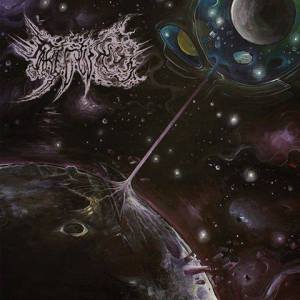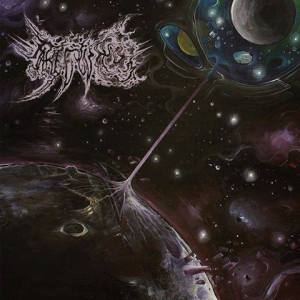 An Atmospheric Black Metal band that somehow managed to stay under my radar for a lot longer than I care to admit. Luminiferous Aether marks the bands fourth full-length release, and it is a very welcome addition to the genre, if I have the ability to make such decisions.
---
4
Inquiring Blood – Morbid Creation (Kernkraftritter)
The only Death Metal band on my list this year, and by far the best release of its genre that I have come across all year. Inquiring Blood have not forgotten what Old-School Death Metal should sound like – And this album is an excellent example of how to do it right.
---
5
Insane Vesper – Layil (Art of Propaganda)
Yet another French Black Metal band (it is official – I seem to have a fetish of some sort). Despite having made a somewhat large shift in personnel (a new vocalist and drummer had just joined the band), Insane Vesper made damn sure to prove that they were as good and strong as ever.
---
6
Liturgy of Decay – First Psalms (Psalms of Agony and Revolt – First and Only Shape) (D-Monic)
A Gothic Metal band not quite like the rest; Probably due to the heavy emphasis on the 'Gothic' part. Liturgy of Decay draws heavily from its inspirational sources which include bands such as The Cure and combine it with church organs and similar devices to create a strong, almost religious, symphonic feel.
---
7
Créatures – Le Noir Village (ANTIQ)
A French Black Metal band that decides to create a concept album about a Dark Ages-era village under siege by various monsters from myth and legend, with each lead singer (a different one for each track), taking on the role of a inhabitant in said village. What is there not to love?
---
8
Nebrus – Extra Malornvm (Razed Soul)
An Italian female-fronted duet that impressed me with their high focus on their Doom Metal influences, and managed to succesfully (and as gracefully as can be done) to integrate it into their own personal version of Second Wave Black Metal.
---
9
Hail Spirit Noir – Mayhem In Blue (Dark Essence)
While definitely not what I would usually consider right up my alley, I will give them credit for having cut out their own little corner of the Black Metal scene that I have yet to find anyone else capable of inhabiting. On top of that, the music seems to grow on you, as time passes. Definitely worth a spin or two.
---
10
Sabaton – The Last Stand (Nuclear Blast)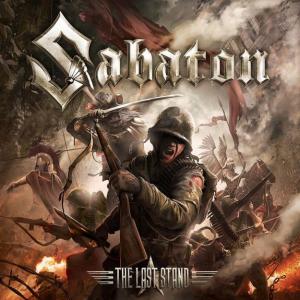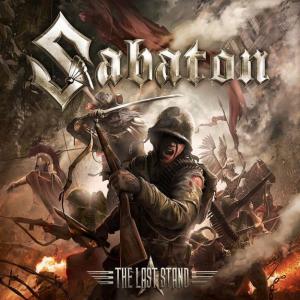 Yet another powerhouse performance from these Swedish Power Metal veterans – Expect this time they knocked it up a notch. The Last Stand contains all the aspects that made the band famous in equal measure; Yet they still manage to make it sound even more epic and over the top than the last time.
Top 10 of 2015
by Bato
---
1
Iron Maiden – The Book Of Souls (Parlophone)

The Book of Souls
is the first double album (16th in all) of Iron Maiden's four-decade career. The quality of the album itself will make you weep with joy. After 40 years of existence, Iron Maiden have compromised absolutely nothing. I love this 92-minute long opus with numerous epic, but also raw and punchy tunes!
2
Ghost – Meliora (Loma Vista)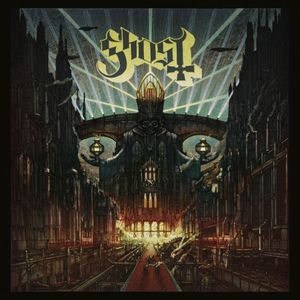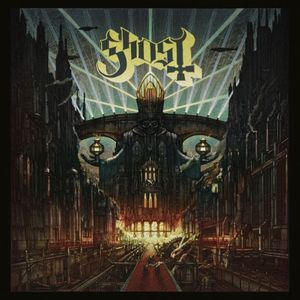 There isn't a weak song to be found on Meliora (Latin for 'better'). And the beauty of Meliora is that all the songs have a similar charm and appeal. It's rare a mega-hyped band lives up to their press, and that's what happened here.
3
W.A.S.P. – Golgotha (Napalm)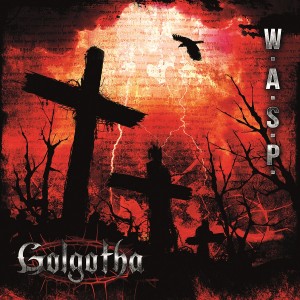 Much has changed since the 80's when I first discovered this shock-metal band. Yet, much remains the same. Thus, Golgotha is heavy on religious imagery, unafraid of power ballads and old school emoting, and big on the sort of circa-'90s political theorizing.
4
Lamb of God – VII: Sturm und Drang (Epic)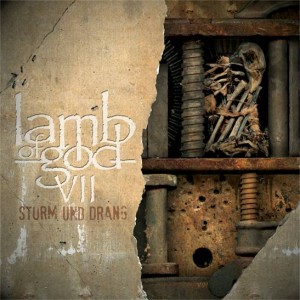 Sturm Und Drang finds Lamb Of God in relatively conservative form, never getting too poppy but also self-consciously sticking to their roots. Sturm Und Drang is definatelt a welcome return, a sense of relief that hasn't been attached to the band since Blythe affirmed his freedom back in early 2013.
5
Fear Factory – Genexus (Roadrunner)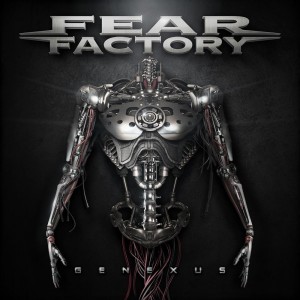 I've always been a fan of FF and their trade-mark distinctive sound. The best thing about these industrial-metal veterans is that they have a singular and distinctive sound and when you hear Fear Factory, you know it's Fear Factory. The martial drumming, the staccato guitar riffing, cybernetic vocals etc. are just some of the trade-marks of this band. In that sence, their latest offering Genexus is no different, offering nothing new, yet it is one of the best and most mature records of 2015.
6
Slayer – Repentless (Nuclear Blaast)
At 42 minutes, Repentless is actually Slayer's longest album since 2001's God Hates Us All. Repentless finds the band at a crossroads. The passing of guitarist Jeff Hanneman, who also contributed heavily to the band's songwriting process, meant Kerry King took on the lion's share of the writing of this album. There was also a drummer change, with Paul Bostaph returning to the fold once again, replacing Dave Lombardo. The band has channeled all the emotions and turmoil they have been through the past few years into the album, a potent release that I would recommend to any metal fan.
7
Kataklysm – Of Ghosts And Gods (Nuclear Blast)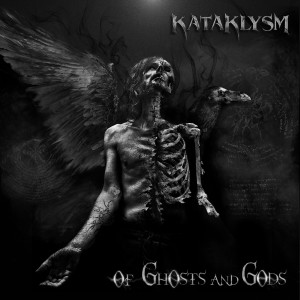 Kataklysm are back with one of their strongest albums to date! Of Ghosts And Gods is an awesome album, amazing line-up, insane melodic death metal. Kataklysm are on top of the world right now, blending the old well known sound with some new effects and different influences.
8
Children Of Bodom – I Worship Chaos (Nuclear Blast)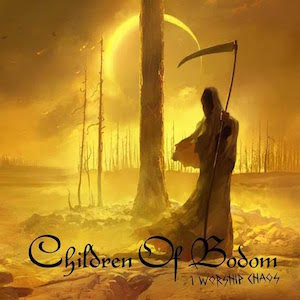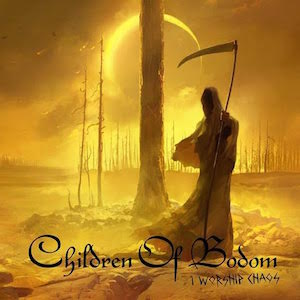 Finland's COB has produced some of the most well-known melodic death metal ever released. Whether or not it's one cup of tea, there is no denying their songwriting prowess and skill exhibited over the years are at the absolute top. I Worship Chaos marks a return of this hard-hitting band. I Worship Chaos is arguably the band's most aggressive effort since Blooddrunk.
9
Paradise Lost – The Plague Within (Century Media)
Most bands dessapear long before they reach a '30-year mark'. Not so for veritable British doom veterans Paradise Lost. They seem to get better and better for each new release. They've had a few relatively anonymous years in-between I saw them live in 1994 and 2001. Now, with their fourteenth album, The Plague Within, they are at the top of their career. Doom masters eternal rule continues with The Plague Within being their heaviest record in over two decades.
10
Enslaved – In Times (Nuclear Blast)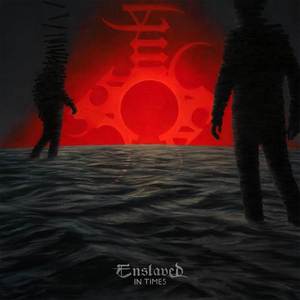 From the icy black metal of their debut, right down to the more complex nature of their recent material, the band have garnered a well deserved reputation as mature and innovative songwriters. 2015's In Times is a slightly more accessible mark in their discography. It retains most of the sounds Enslaved have established for themselves over their past four albums or so. I like it a lot…
Top 10 of 2015
by Zoran
---
1
Steven Wilson – Hand.Cannot.Erase (KScope)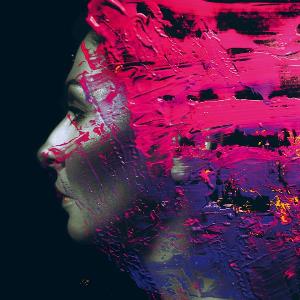 With every new album Steven Wilson makes it harder to miss Porcupine Tree. Hand.Cannot.Erase is another prog-rock masterpiece from Wilson combining all of his trademarks and taking the concept and the approach another step further.
2
Antimatter – The Judas Table (Prophecy)
Mick Moss has been creating some amazing music for a while now. His side-project Sleeping Pulse was not only the best album of 2014, but also one of the finest releases in past few years. That experience influenced The Judas Table as well and while more of the Antimatter trademarks would do good, this is just an astonishing piece of music.
3
Faith No More – Sol Invictus (Ipecac)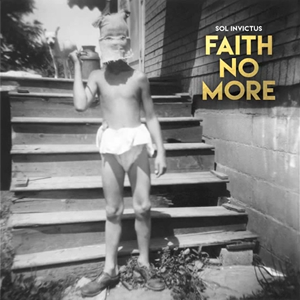 So you're in the band that changed the face of music in early 90's. How do you create something amazing almost two decades after the release of your previous album? You release Sol Invictus, an album that is true to your legacy yet newly vibrant and in some aspects very surprising.
4
Clutch – Psychic Warfare (Weathermaker)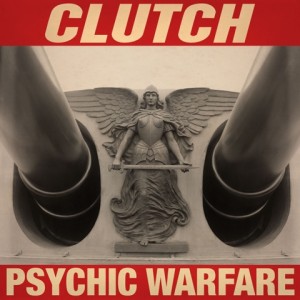 Almost quarter of a century into their career Maryland boys have created one of the best albums of their impressive career. It's rocking, dirty, groovy beyond belief and tight as hell.
5
Moonspell – Extinct (Napalm)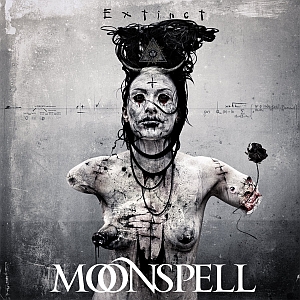 After couple of decades in the business and some truly diverse releases, the biggest Portuguese metal export have released an album that embraces their backcatalogue and nonetheless their everlasting inspirations like The Mission, Paradise Lost and Sisters Of Mercy. Extinct is one of their most commercial releases and it's much like most of their previous releases – spot on.
6
Killing Joke – Pylon (Spinefarm)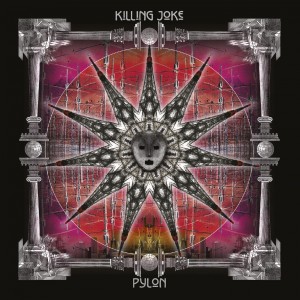 One of the few bands that manage to keep the same level of anger and energy known from their beginnings. They are as relevant as they ever were – both musically and lyrically.
7
Sweet & Lynch – Only to Rise (Frontiers)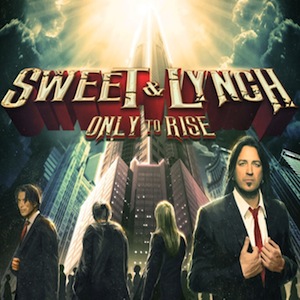 In many ways collaboration between Michael Sweet and George Lynch seemed logical. What was surprising is that they have managed to create a nearly perfect record inspired by the late 80's and early 90's LA hard rock scene. There is the depth, the fucking-A guitar solos, catchy yet twisted melodies and just a great sense of focusing on the gist of great song-writing.
8
Arcturus – Arcturian (Prophecy)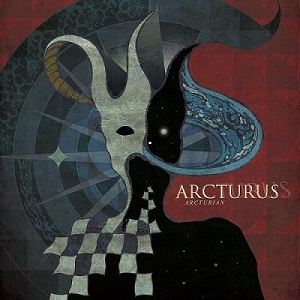 First album in 10 years turns out to be their finest hour. Mixing genres and never letting go of the overall emotion Arcturian is truly a grand piece of avant-garde metal.
9
Iron Maiden – The Book of Souls (Parlophone)
The Book of Souls almost wipes the memory of its two predecessors and it's a record that comes extremely close to matching the quality of Brave New World and Dance of Death. It's impressive to see that the band that has been around for so many decades still has inspiration and hunger to create a record as good as this one. Makes you wonder who'll take over the throne once Dickinson, Harris, Smith, Murray, Gers and McBrain call it quits.
10
Slayer – Repentless (Nuclear Blast)
Repentless is surprisingly fired-up album and King's song-writing is far better than expected. Terry Date's production is flawless and the best the band has sounded since Seasons in the Abyss (that's quarter of a century, mind you). Slayer are back and they are firing on all cylinders. Period.
Top 10 of 2015
by Brian
---
1
A Forest of Stars – Beware the Sword You Cannot See (Lupus Lounge)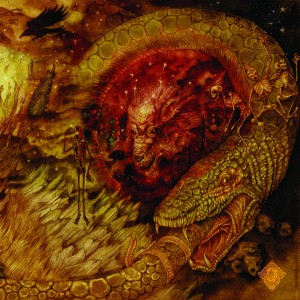 By far the album that I looked forward to the most this year. And, since A Forest of Stars never disappoints, Beware the Sword You Cannot See was every bit as fantastic as I expected. The gentleman's club has moved ahead yet another year, yet continues their exploration of Victorian Age England in their own hypnotic, mesmerizing and down-right fantastic way. By far the best release of this year.
2
Regarde Les Hommes Tomber – Exile (Les Acteurs de l'Ombre)
A biblical description of everything that can and might go wrong if religion is abused and perverted, Exile is the second release of this up-and-coming French Black Metal act. And while I was a big fan of their self-titled album, they have proven that their talent is far from spent on that once release, and upped the scales when this one was released.
3
Moonreich – Pillars of Detest (Les Acteurs de l'Ombre)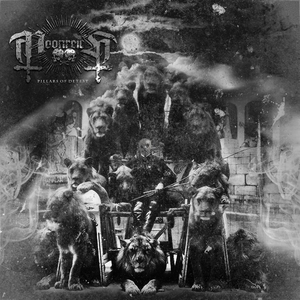 Another French Black Metal band and another release, one that is almost as fantastic as the one above. As a matter of fact, it is more a question of what I am feeling like hearing at the moment than an actual example of one album being better than the other. And I have been listening to Pillars of Detest slightly less than its closest competitor.
4
Austral & Cold – The Exalted Shadows of Death are Dancing (Tyrannus)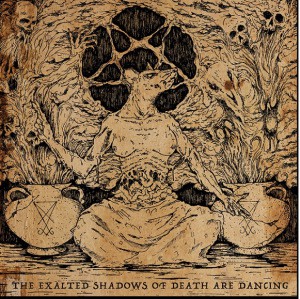 A split EP between two rising Black Metal stars, The Exalted Shadows of Death are Dancing is a short as well as great introduction to both band, which I hope to be hearing more from in the future. Sure, it might be a bit difficult to judge the overall talents of the bands from just a couple of tracks – But if they can keep up this level of professionalism and expertise, then I have high hopes for the future.
5
Ossuaire – Le Troubadour Necrophageophile (Nihilistic Holocaust)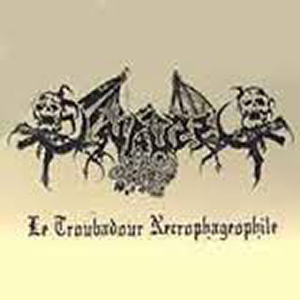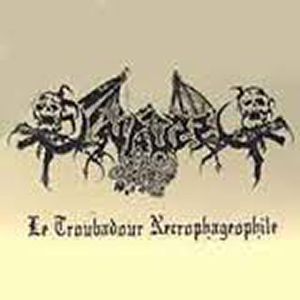 I was a bit hesitant to put this little taped gem on here, since it is a re-relase (and as such one can argue that it is not really a 2015 release). Nevertheless, after reviewing what I have listened to the most and been the most impressed by in the long run, I realised that I could not ignore it. And to be fair, the sound has been cleaned up, so it is a bit new?
6
Rusty Pacemaker – Ruins (Solanum)
Austrian one-man band Rusty Pacemaker released his second full-length release this year. While I have not had the chance to hear the original one, Ruins definitely impressed me with its unique blend of different genres which made it both appealing, yet different in that exciting, new way.
7
Tank – Valley of Tears (Metal Mind)
(Mostly) British powerhouse Tank lead by Tucker and Evans seem to have made it their mission to spit out as many great albums as possible in as short an amount of time as humanly possible. On top of that, they manage to continually renew themselves, both lyrically and through new members, yet without giving up their core. Very impressive, very efficient
8
Nightwish – Endless Forms Most Beautiful (Nuclear Blast)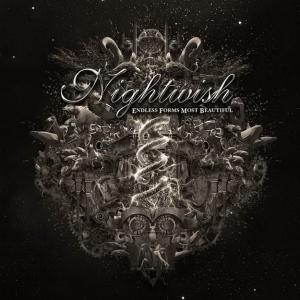 Having moved on to fully integrate Floor Jansen into the band, it is clear that a lot of time and effort was poured into creating the concept album that would become Endless Forms Most Beautiful. It fits the current line-up perfectly, both instrumentally and lyrically and forms quite the compelling story.
9
Iron Maiden – The Book of Souls (Parlophone)
Sure, I might not be the biggest fan of the newest Iron Maiden album. But that does not mean that I can disregard it as a bad album since, like A Forest of Stars, Iron Maiden never disappoints. And to be honest, how could they? They may have evolved since their prime (which is not even over), yet they have managed to maintain their dedication to their fans and their music.
10
Pessimist – Slaughtering the Faithful (Obscure Musick)
Yet another re-release, from yet another old-school Death Metal band. Same argument as before, Slaughtering the Faithful is one of the ten most listened to new albums forme in the year 2015. And why would it not be? You cannot really go wrong with traditional Death Metal.
 Top 10 of 2014 
by Bato
---
1
Judas Priest – Redeemer of Souls (Epic)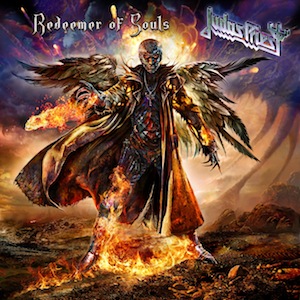 Judas Priest are a band who constantly evolve and never gets too old or tired. With new guitarist Richie Faulkner on board, they sound even more refreshing tand vital. Redeemer of Souls is delving into contemporary heaviness while battling dragons and wielding swords with many epic tracks to follow. Beginning of the End is expertly written and truly envelops the listener in its soft embrace.
2
Slipknot – 5: The Gray Chapter (Roadrunner)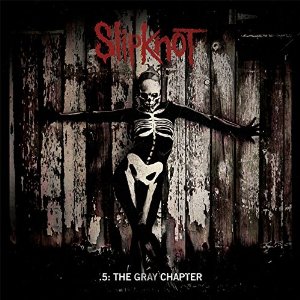 The Gray Chapter manrs a long-awaited return from one of the most brutal and controvercial metal acts from the beginning of the century. It is one hell of a come-back, and even the death of band's bassist and creative force Paul Gray sould not stop them. With 5: The Gray Chapter they proved that they can still produce a great killer metal album.
3
Machine Head – Bloodstone and Diamonds (Nuclear Blast)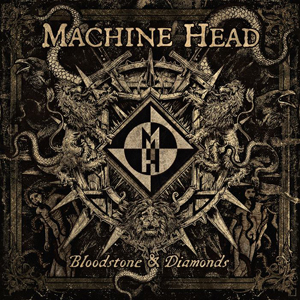 Let there be said imidiately, I'm never fully objective when dealing with MH since I've loved this band since its very first steps in the beginning of the 90s. However, I'm aware of the fact that their latest delivery is one that is dividing the fans. Writing a 71-minute album isn't normal procedure for Machine Head, but I trully beleive that they've created a very strong album, with each track offering a straight-forward vibe, beaing challenging and progressive at the same time.
4
Behemoth – The Satanist (Nuclear Blast)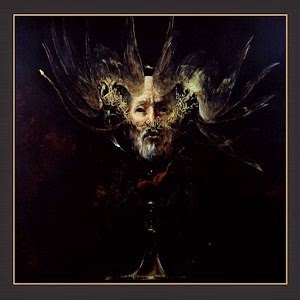 Polish blackened death-metal veteran trio Behemoth have done it again; The Satanist is their brashest, boldest declaration yet. The album overfloweth with doomy riffs, hyperspeed blasts, exultant horns, choirs and eerie spoken-word exhortations throughout the 44 minutes. This is the sound of one of extreme metal's best bands at its most extreme, where they again continues to push the boundaries of the genre with their majestic sonic assault.
5
Mastodon – Once More 'Round the Sun (Reprise)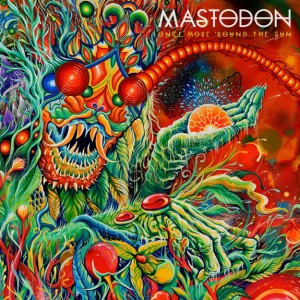 One of the most (over)hyped bands for the last five years, was never really my cup of te. It changed with the release of their sixth album Once More 'Round the Sun which is a fantastic listening experience. The album is light on the riffs, but heavy on the hooks. Mastodon's stellar musicianship remains extremely impressive throughout each song.
6
Exodus – Blood In, Blood Out (Nuclear Blast)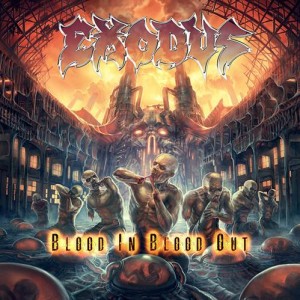 2014 was a reletaively good year for thrash metal. Best proof that is the release of Blood In, Blood Out by legendary US veterans from Exodus. On this opus Exodus welcomed back vocalist Steve 'Zetro' Souza while many mourned the departure of Rob Dukes. For me their 10th studio album is one of the career highlights and an essential 2014 record for any fan of old-school thrash metal.
7
Primordial – Where Greater Men Have Fallen (Metal Blade)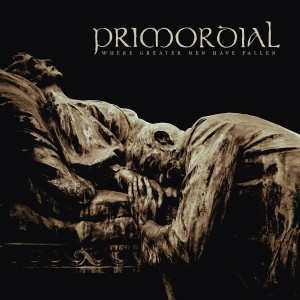 This Irish outfit succeeds at making everything about their epic folk metal sound big. Fans of Dio and Iron Maiden searching for more classic storytelling metal would be well advised to seek this out. I've enjoyed every second of it and it simply had to among my top 10 metal albums of this year.
8
Vader – Tibi et Igni (Nuclear Blast)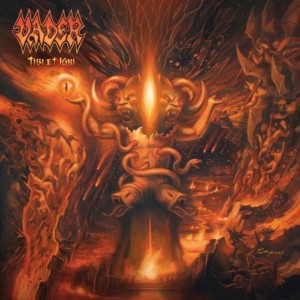 Vader is one of the most reliably awesome bands in the world of brutal death metal, and Tibi et Igniis just a proof of that. The well-known Vader character absolutely gleams throughout Tibi et Igni, as the band understand their sound. Vader still stick to their roots while creating an exciting death metal record with plenty of huge leads and addictive vocal hooks.
9
At the Gates – At War With Reality (Century Media)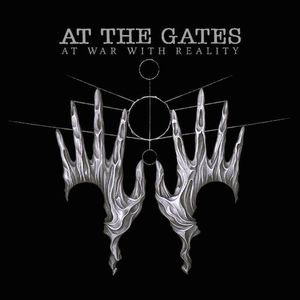 Melodic death metal blueprinters from Sweden, At the Gates, returned in 2014 with their first studio album in many years. At the Gates' unique approach is still recognizible and present in their 2014 At War With Reality opus. Fans and critics like myself have been going nuts for this album since its autumn release.
10
Overkill – White Devil Armory (Nuclear Blast)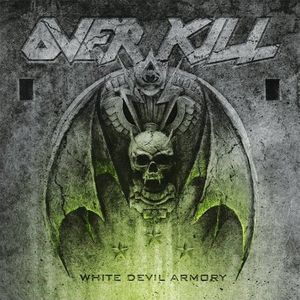 The way Overkill can keep classic thrash fresh is astonishing. After all those years they are still the kings of thrash and their hot streak continued this year with the release of White Devil Armory.
Bobby Blitz is as sharp as ever, while guitarist Dave Linsk proves why he's one of the thrash's most valuable shredders.
Top 10 of 2014 
by Simona
---
1
Nickelback – No Fixed Address (Repuplic Records)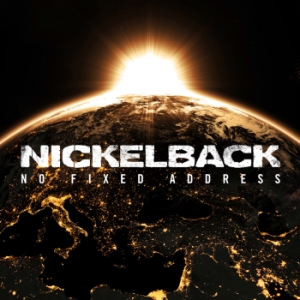 One of the reasons why this album is awesome is that all the songs are realistic, as we all more or less have experienced things they sing about. Nickelback manage to sing the lyrics that are listenable and understandable, and this album is no exception. Music instruments harmonize with their emotional lyrics. It is an album/band I appreciate every time I listen to the music.
2
Machine Head – Bloodstone and Diamonds (Nuclear Blast)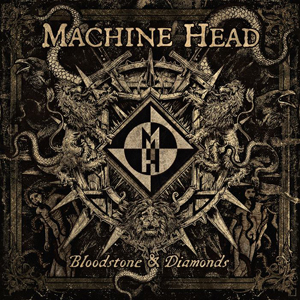 It is always a great pleasure to listen to Machine Head's  music. While listening to this record one almost gets this 'out of body experience' with their fantastic instruments, a solid pace and overall typical Hard-core/Thrash aggression. One can feel the blood flow through the body, and out of the veins. This makes MH's album one of the best in 2014.
3
Arch Enemy – War Eternal (Century Media)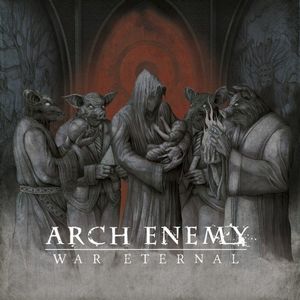 I never thought that there would be such a talented vocalist after Angela Gossow, but I was mistaken. Alissa White-Gluz do it just as well with her harsh screams mixed with clean vocals, and death growls etc. Definitely an album that kicked the wall away in 2014.
4
Cannibal Corpse – A Skeletal Domain (Metal Blade)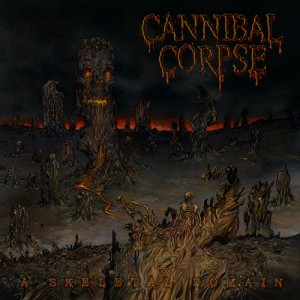 Yet again manages cannibals to give listeners the chance to get into their world of blood, death, destruction, rape and such on this CD. If you didn't have nightmare before, then I ganantee that you will afte rlistening to this latest offering from CC. The album is pure death metal assault, with its  focus on dark and brutal themes.
5
Judas Priest – Redeemer Of Souls (Columbia)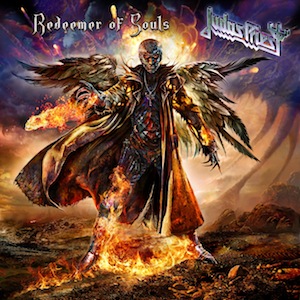 This unique album has many things to offer. With heavy dark sounds and instruments and Rob Halford's voice puts icing on the cake. There are many good rhythmic progressions that makes the album special. We can quickly ascertain that Priest is back stronger than before.
6
Illdisposed – With The Lost Souls On Our Side (Massacre Records)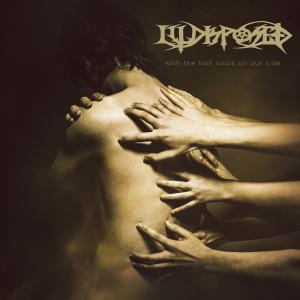 Again Danish Illdisposed ready with one of their albums. This time they play complex style with tons of tempo changes, while still very aggressive and very technical and at times sounding like an American death metal band.
7
Mayhem – Esoteric Warfare (Season Of Mist)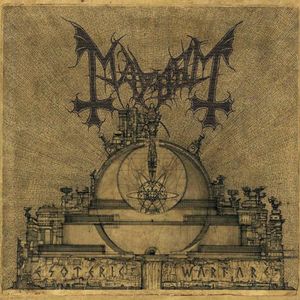 When I mention Mayhem most of you probably gets images of burned churches, satanic sacrifice entries etc. to your mind. If you listen to this album you tend to forget all about it. On this album you can hear sound dark and satanic lyrics, and everything is running as it should, but they are slightly less aggressive and blasphemic than before. It actually suits them very well.
8
Behemoth – The Satanist (Nuclear Blast)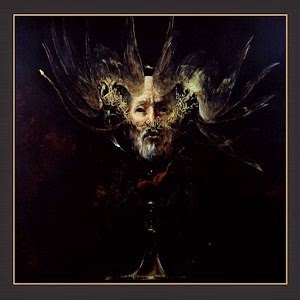 This album from Polish masters Behemoth is very deep and raw. The songs are brutal, fast and melodic at the same time. So are the instruments. It's a fantastic piece of eastern european death metal.
9
Vader – Tibi Et Igni (Nuclear Blast)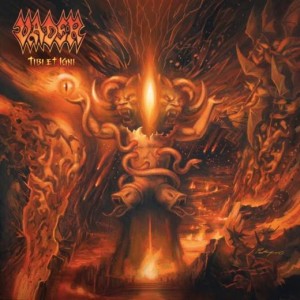 Lots of good and well played riffs, tight and fast drumming and unique vocals. Tibi Et Ingi is a very good and explosively brutal metal. It also a very enjoyable album, as a death metal album can be.
10
Slipknot – 5: The Gray Chapter (Roadrunner)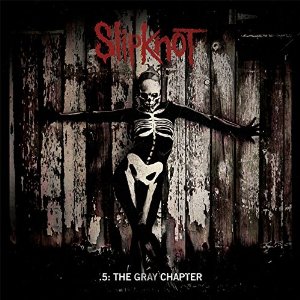 I was confident that many were excited to hear who would replace Joey Jordison in this all-American masked monster. Could he do it just as well? After listening to this new opus, one is confident that the replacements are good and convinsing. You can hear the aggressive style of music and energetic sounds that have been a trademark for 'knots' for years.
Top 10 of 2014 
by Zoran
---
1
Sleeping Pulse- Under the Same Sky (Prophecy Productions)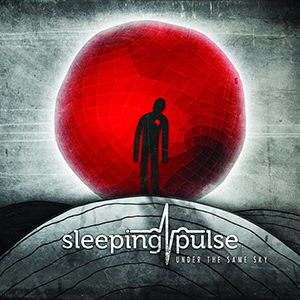 First release from Anitmatter's Mick Moss and Painted Black's Luis Fazendeiro is simply one of the fines examples of spot on emotional songwriting and performance where the focus is always on the very gist of those amazing tunes. Not only is this the best album I've heard this year, but perhaps also the best album I've heard in past few years.
2
Manes – Be All End All (Debemur Morti Productions)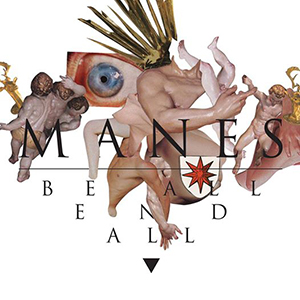 Seven years after their masterpiece How the World Came to an End the norwegian experimental wizards are back with another brilliant collection of music inspired by rock, trip hop, jazz, metal, electronica and what not.
3
Killer Be Killed – Killer Be Killed (Nuclear Blast)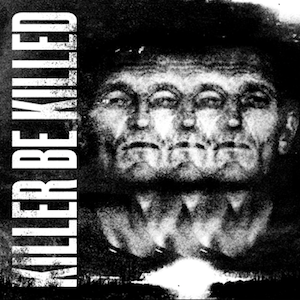 Getting the members of Mastodon, Dillinger Escape Plan, Soulfully and The Mars Volta together resulted in debut album that in many combines most of the trademarks from above mentioned bands with some very good songwriting. The dynamics of three different singers sharing vocal duties add the album even more diversity. Let's hope that Killer Be Killed is not one off.
4
Behemoth – The Satanist (Nuclear Blast)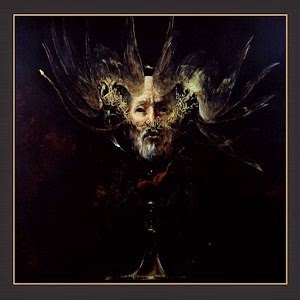 I've never really been into black/death metal, but the latest release from Polish Behemoth is simply an astonishing piece of work. The vision, the depth, the musicianship and originality catches the listener like dear in the headlights. It's intense, grand, brutal and nonetheless gorgeous. One of the few albums from the genre that truly knocked me off my feet.
5
Sanctuary – The Year the Sun Died (Century Media)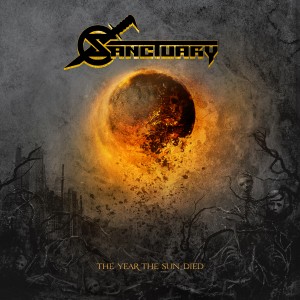 25 years after their previous release the mighty americans are back with what is probably the best album of their career. What you get is classic heavy metal in its purest form. No big surprises but just a collection of eminently written and performed heavy metal songs.
6
Robert Plant – Lullaby And The Ceaseless Roar (Nonesuch)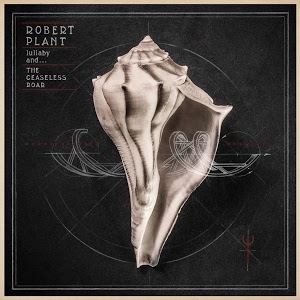 Robert Plant's tenth studio album is among his finest solo releases. The musical and lyrical depth is massive without ever being pretentious. The stunning production, mix and arrangements scream to be enjoyed on great pair of headphones.
7
Machine Head – Bloodstone & Diamonds (Nuclear Blast)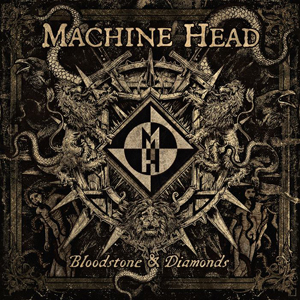 After somewhat stale Under the Locust Machine Head are back with an album that is very much Machine Head album, but also an album that dares to tap into diverse inspirations. Result is an album that is suitable for any fan of the band – regardless which era of band's +20 year long career you prefer.
8
OFF! – Wasted Years (Vice)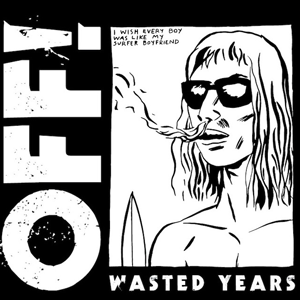 Punk "supergroups" are rare. OFF! consists of some true legends of Cali punk rock scene from past three decades another second release is just as spot-on old school punk as their debut. Classic punk of OFF! is something punk scene needed badly. Let's hope for more of the same in the near future.
9
Accept – Blind Rage (Nuclear Blast)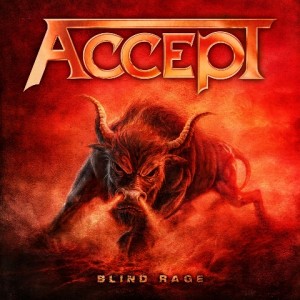 Three albums into their "second life" with Mark Tornillo on vocals replacing the legendary Udo Dirkschneider, Accept are still riding high. Rarely do bands manage to get away with replacing lead vocalist so late in their career. Accept did just that and Blind Rage is one of their fines albums released with Tornillo.
10
Swans – To Be Kind (Young God / Mute)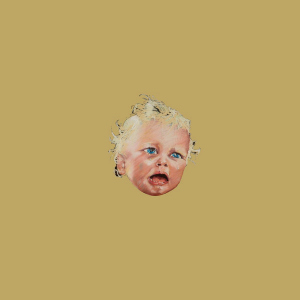 Thirteenth Swans album sees them so extremely focused that it almost hurts. Gira & Co. had possibly created their best album since the reforming in 2010.
Top 10 of 2014 
by Brian
---
1
Satanic Warmaster – Fimbulwinter (Werewolf Records)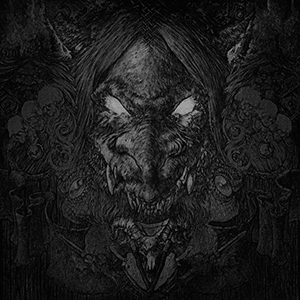 Last year, the one-man Black Metal band released their fifth full-length album. While it may not be anything particularly excellent even by Satanic Warmaster standards, it is definitely still a worthy addition to the ever-increasing portfolio of this very talented musician. Mind you, while I said that the album is nothing special compared to his previous work, that is not to be interpreted as a bad release, merely of the same high standard and quality that I have been accustomed to see from this musician.
2
Dawn of a Dark Age – The Six Elements, Volume 1: Earth (Self-released)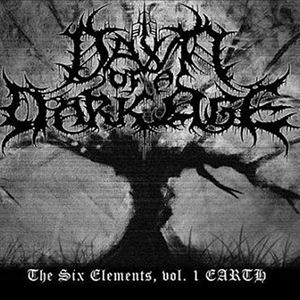 By far the most ambitious project I have ever come across, and one that I cannot praise enough. As a matter of fact, the only reason it is not my number one this year is that it truly shines when combined with the albums to follow (which was not released until the year after).
3
Holy Moses – Redefined Mayhem (Steamhammer)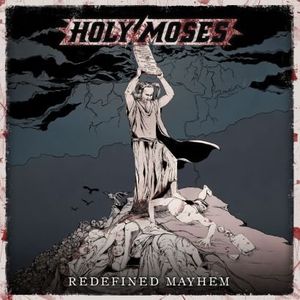 German Thrash Metallers Holy Moses have fully risen from their short break in the nineties back up to their former glory here at the beginning of 2014. Every ounce of aggression, violence and anger that you expect to find within their music is still present and only serves to prove that the band is still going strong.
4
Tankard – R.I.B (Nuclear Blast Records)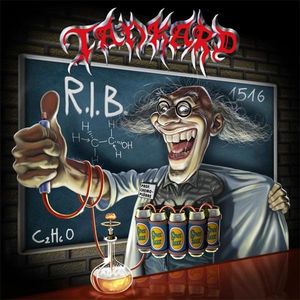 The year 2014 saw quite a few resurgences from old Thrash Metal bands. Many of them seemed almost desperate to prove that they are still alive and kicking, and every bit as ferocious as when they were in their prime. Tankard is no exception, and they do it just as well as their kinsmen (and genre-men) above them on the list. Putting Holy Moses above Tankard was a hard choice to make, since both albums are excellent.
5
1349 – Massive Cauldron of Chaos (Season of Mist)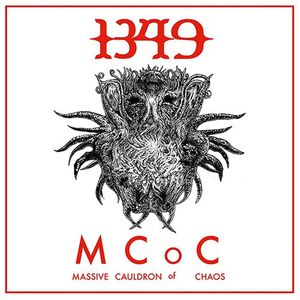 Not wanting to be too far behind their Finnish conuterpart, Norwegian 1349 also released a great new album this year. Again, it is a worthy addition to their repetoire, one that, once more, might not be their best work, but it is pretty damn close.
6
Obituary – Inked in Blood (Relapse Records)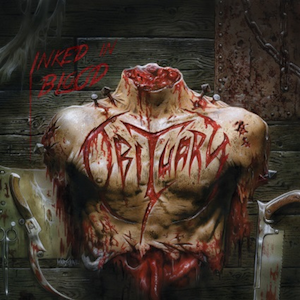 Classic Death Metal, the way it is supposed to sound. Obituary delivers, and as usual, do not disappoint.
7
Exodus – Blood in, Blood out (Nuclear Blast)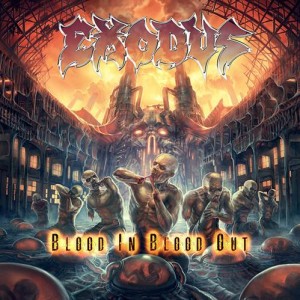 As I stated above, 2014 was more or less a Thrash Metal year. Exodus also released a new full-length release, one that I believe is not as good as their Exhibit B release, but still a must-have from this excellent year.
8
Sodom – Sacred Warpath (Steamhammer)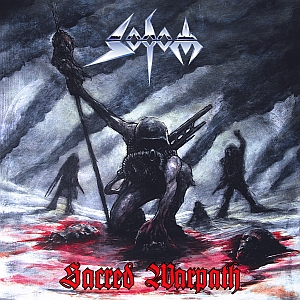 As I stated above, 2014 was more or less a Thrash Metal year. Exodus also released a new full-length release, one that I believe is not as good as their Exhibit B release, but still a must-have from this excellent year.
9
Nightwish/Within Temptation/Epica – The Three Goddesses of Metal: The Best Songs from (Infernal Racket)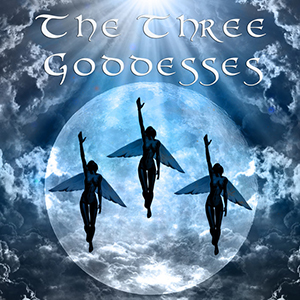 Three of the greatest female-led Gothic Metal bands out there, signing up to create a splip EP with all of their most well-known and loved tracks from throughout their careers – What is there not to love?
10
Accept -Blind Rage (Nuclear Blast)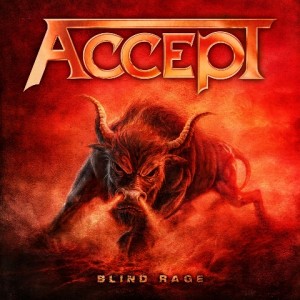 Despite getting a new lead singer a few years ago, Accept is till going strong, completely undaunted by the fact that they lost the near-legendary Udo Dirkschneider. And no wonder; since they are doing just as well with Mark Tornillo as a lead man.
Top 10 of 2013 
by Zoran
---
1
Steven Wilson – Raven That Refused To Sing (KScope)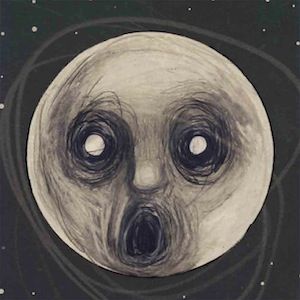 With his third solo album, Wilson has created a true prog masterpiece and his best album to date. The Raven That Refused to Sing makes it bit harder for us to miss Porcupine Tree.
2
Monster Magnet – Last Patrol (Napalm Records)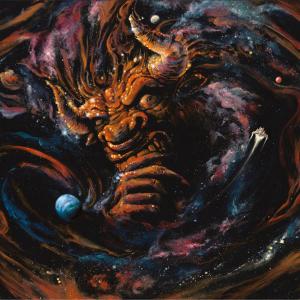 Band's ninth album is their best in almost a decade. Last Patrol is sound of confident band and none the less a band that is completely comfortable in their role. This album is a collection of perfectly crafted psychedelic rock with an undeniable 60/70's garage-rock feel.
3
The Winery Dogs – The Winery Dogs (Loud & Proud Records)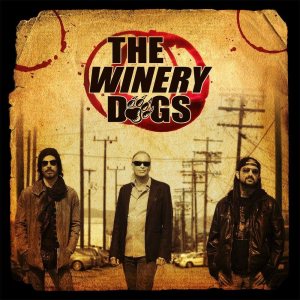 One of those "super groups" that did just about everything perfectly on their debut album. Songs are extremely well written and of course extremely well performed. Sheehan, Kotzen and Portnoy have created a beast of an record that is at the same time down to Earth collection of pure rock songs inspired by the 70's rock as well as growing and few bit more modern spaces as well.
4
Haken – The Mountain (InsideOut)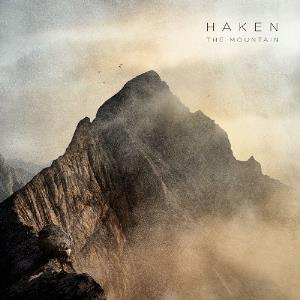 This is a monumental album, worthy of its title. And bearing in mind that this is third album out of three where this band delivers amazing collection of music, it makes them one of the most interesting new(er) prog names.
5
In Vain – Ænigma (Indie Recordings)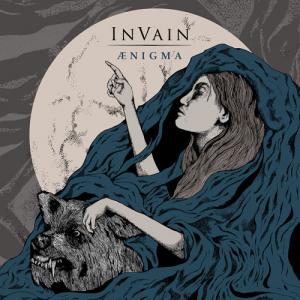 I rarely go for melodic black/death metal, but this is simply a great album. It's layered, emotional and with a concrete focus on the very gist of the rather solid song-writing.
6
Von Hertzen Brothers – Nine Lives (Spinefarm Records)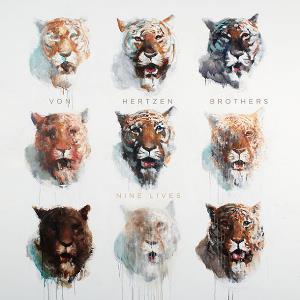 Von Hertzen Brothers refuse to let the lack of commercial success to stray them from releasing yet another phenomenal record. Nine Lives is extremely complex, yet very accessible and as mad as you'd only expect from a Finish band. Ok, Icelandic bands could match it as well.
7
Long Distance Calling – The Flood Inside (Superball Music/EMI)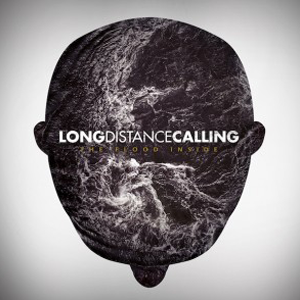 German (mostly) instrumental band, created yet another great record, and what makes it even better is that half of the songs contain vocals.
8
New Model Army – Between Dog and Wolf (Attack Attack)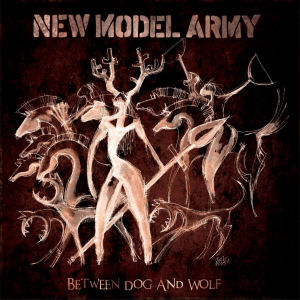 Four years after one of the heaviest records of their career, the Englishmen return with one of their most experimental releases to date. The 12th album is based around very interesting rhythmical patterns and melodies/lyrics packed with the upright down to earth feel, which has been a trademark of the band for over three decades.
9
Riverside – Shrine of New Generation Slaves (InsideOut Records)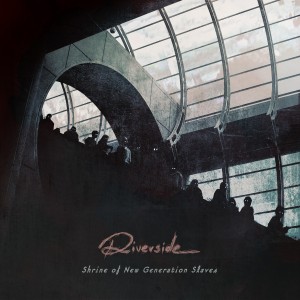 Four year break did good to this polish bands. Their previous album failed to impress as much as their previous releases, but the new album perfectly balances the band's past as well as the new grounds.
10
Ashes Of Ares – Ashes Of Ares (Nuclear Blast)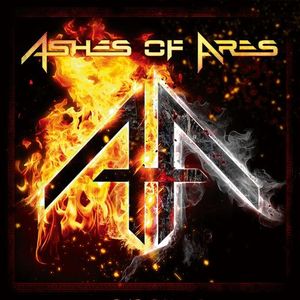 Ashes of Ares is an extremely solid debut record that in many ways feels modern, but also nostalgic. It's majestic and huge, but at the same time emotional en humble. And let's not forget, a pure heavy metal record.
Top 10 of 2013 
by Brian
---
1
Shining – 8½ – Feberdrömmar I Vaket Tillstånd (Dark Essence/Karisma)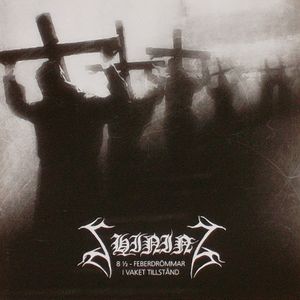 A blast from the past! All I can say is that I never expected to find such perfect Second Wave Black Metal in this day and age. But then again, Shining always deliver.
2
Chthonic – Bú-Tik (Spinefarm)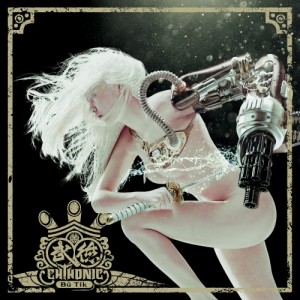 Vietnamese Black Metal combined with traditional Vietnamese folklore and instruments. It sounds peculiar, but the results are undeniable and a must-listen-to album of 2013.
3
Accept – Blood of Nations (Nuclear Blast)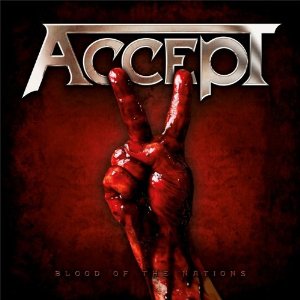 Yet another blast from the past! Blood of the Nations is the second album featuring Accept's new front man and he was quite clearly risen to the challenge. While I doubt that Accept as a band will never truly leave the shadow of former lead singer Udo's new band UDO, they have proven that they can manage just fine without him.
4
Payload – Odyssey Dawn (Shadow Records)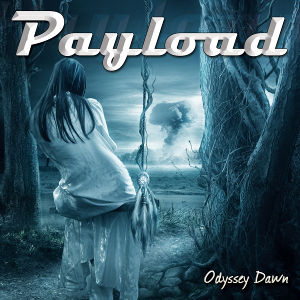 Hard Rock, with heavy eighties influences. Need I say more?
5
Sarkom – Doomsday Elite (Dark Essence)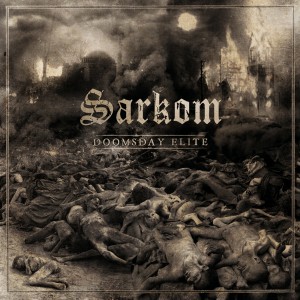 6
Aosoth – IV: Arrow in Heart (Agonia Records)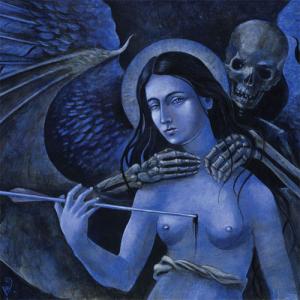 French Black Metal was new to me when I was first introduced to Aosoth, and to be honest, I did not expect all that much. For the same reason my glee was palpable when their fourth album hit me like a hammer to the head.
7
Hell:on – Hunt (Code7/Plastic Head/Sure Shot Worx)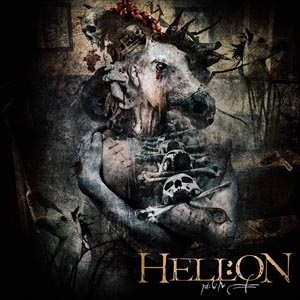 Death/Thrash Metal combo bands are becoming more and more popular these days and while few manage to pull it off, those who do are usually very awesome. Hell:on is one of these.
8
Izegrim – Congress of the Insane (Listenable Records)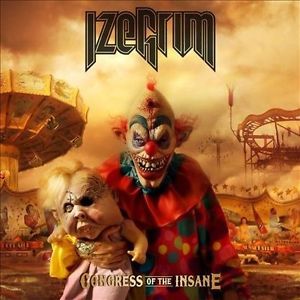 Melodic Death Metal very strong associations (soundwise at least) to Arch Enemy. Like their Swedish/German counterparts, Dutch Izegrim are lead by a female vocalist who knows hoe to growl and do it well.
9
Pretty Maids – Motherland (Frontiers Records)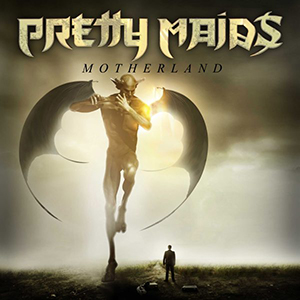 Another Hard Rock release, from a band that has been around since the eighties no less (plus, they are danes! Not that necessarily means that they are good, except in this case)
10
U.D.O – Steelhammer (AFM Records)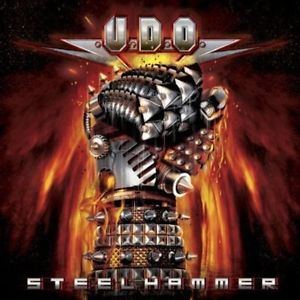 German Heavy Metaller U.D.O has been around for several decades, he knows what he is doing and what the kids want – Granted, those kids grew up a long time ago, but U.D.O is still going strong and doing what he does best.
 Top 10 of 2012 
by Bato
---
1
Ethereal Architect – Monolith (Self-released)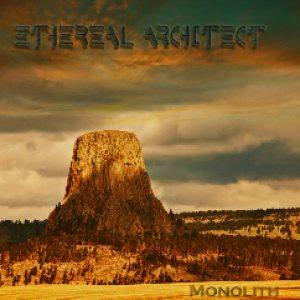 I'm not the biggest follower of Prog Metal, but there's simply no way to do this better than on Monolith! Ethereal Architects has proven once again that they are a great gathering of young and enthusiastic people who are capable of creating complex yet listenable and approachable music. With intricate prog metal arrangements and fresh and modern production, Monolight is a reminder how awesome US Progressive Metal can sound. Close to a masterpiece…
2
Paradise Lost – Tragic Idol (Century Media)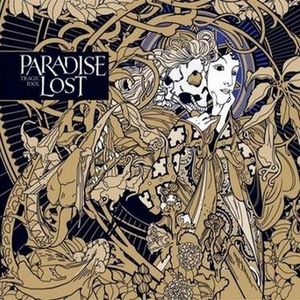 The return to heavy doom sound was completed with the band's previous album. Tragic Idol continues in the same manner and as such it doesn't offer many surprises, but what it does offer is some very good gothic/doom metal delivered by one of the genres finest and most stable bands.
3
Cannibal Corpse – Torture (Metal Blade)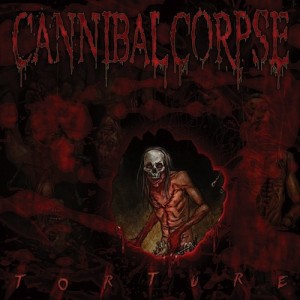 Haters will hate and lovers will love as indiscriminately as ever, but this is a very good album that should provide some pleasure for anyone who has a bit of time for big, stupid violence and relentless brutality from the masters of the genre.
4
Deftones – Koi No Yokan (Warner Brothers)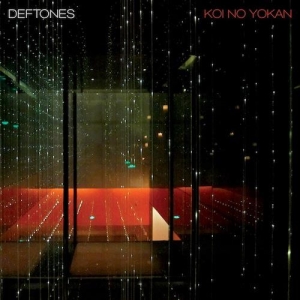 Koi No Yakan is another triumph for Deftones and all this without really altering their recipe for what Deftones albums should be like. Focus is on songwriting and dynamics and the band succeeds prominently, whether the band is ripping through big fat downtuned riffs or hypnotic mellow melodies and textures.
5
Soundgarden – King Animal (Republic)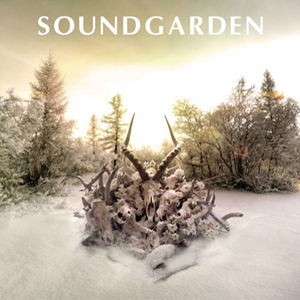 The more I listen to King Animal, the more I like it. My expectations for the new album were not sky-high, while on the other hand I am aware of this band's qualities. In the end King Animal has excided my humble expectations; it's an album that screams of quality performance.
6
Stone Sour – House of Gold & Bones – Part 1 (Roadrunner)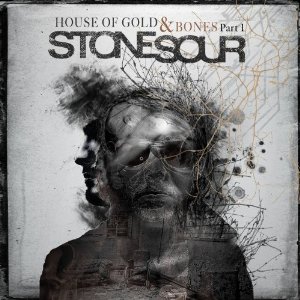 House of Gold & Bones – Part 1 features, by far, the best song writing of the band's career, but much like most of the double albums there are few songs which feel like fillers. This album is a huge, even revolutionary, step for Stone Sour, and I listen to it frequently.
7
Saxon – Heavy Metal Thunder – Live: Eagles Over Wacken (UDR/Playground)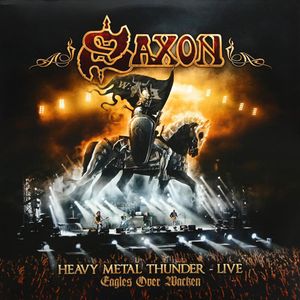 I know this is not an ordinary studio album, but a live recording of band's Wacken performance, yet I had to add it to this list over best releases in 2012. Two CD's guarantee a few hours of sonic pleasures, where this mighty band manages to capture the power, the magic and the atmosphere of a Saxon show put on Wacken. DVD/2CD set is just phenomenal and should be 'a must have' in any heavy metal fan's collection.
8
Testament – The Dark Roots of Earth (Nuclear Blast)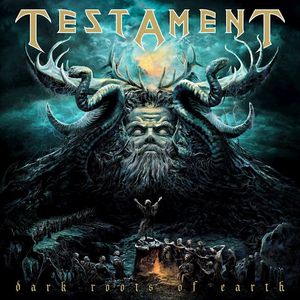 The Dark Roots of Earth picks up where the previous album left off, which is quite logic, taking into consideration the clinical and commercial success of The Formation of Damnation. It is not the best album of their career, but almost everything they ever released was a high-quality product, so is the case with The Dark Roots Of Earth.
9
The Cult – Choice Of Weapon (Cooking Vinyl)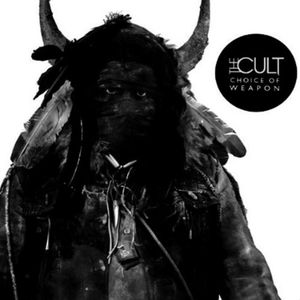 The Cult anno 2012 is the most vital they have been in years, if not decades. Choice Of Weapon represents both a band that is not afraid of experimenting, but at the same time also a band that is confident in what they are doing, sounding more mature and competent that ever before.
10
Marilyn Manson – Born Villain (Cooking Vinyl)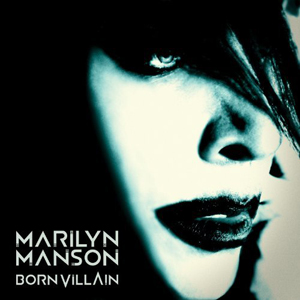 Marilyn 'God of shock-rock' Manson has been highly criticized for this album, as according to the critics some of his magic and energy disappeared during the last couple of years. The necessary youth rage and revolutionary ideas might have changed and Marilyn Manson is suddenly a respected musician and activists, a part of the system if you prefer. Yet for me, Born Villain is still a competitive and solid album.
 Top 10 of 2012 
by Zoran
---
1
The Cult – Choice Of Weapon (Cooking Vinyl)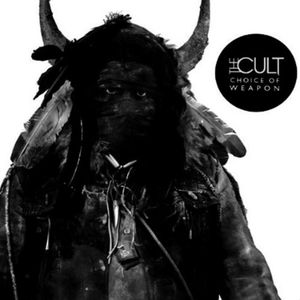 Choice Of Weapon marks first time The Cult did not make any personnel changes over two consecutive albums and one can only hope that these four continue making music for many years to come, because The Cult anno 2012 is the most vital they have been I years, if not decades.
2
Antimatter – Fear of a Unique Identity (Prophecy Productions)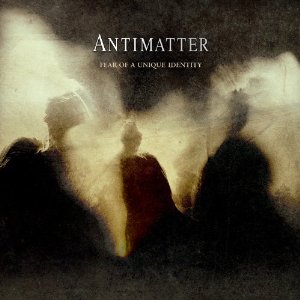 Mick Moss is a man who has the unique ability of combining emotion & creativity and delivering it with such a conviction & musicianship. Fear of a Unique Identity is the fines piece of work he has created so far.
3
Therapy? – A Brief Crack Of Light (Blast)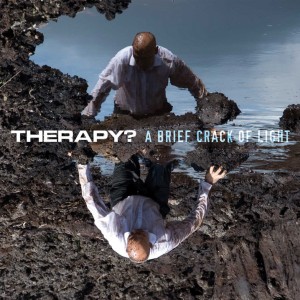 More than two decades into their career, Therapy? show absolutely no signs of stopping or even of slowing down, but even more importantly, they are at the place in their career where they feel absolutely comfortable. Their albums and nonetheless live performances breathe of enjoyment and creativity. They have nothing to prove and so much to give. Unlike with so many other bands the comfort of their current situation results in exciting new material, some of the best of their career and I can't wait to hear what they are going to pull out next.
4
Kreator – Phantom Antichrist (Nuclear Blast)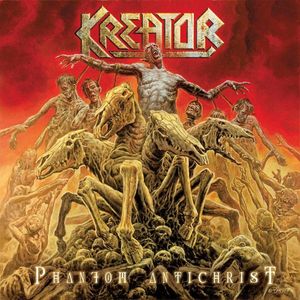 Trash metal when it's at its absolute best. More than three decades into their impressive career the German legends have managed to create one of their best albums yet.
5
Baroness – Yellow & Green (Relapse)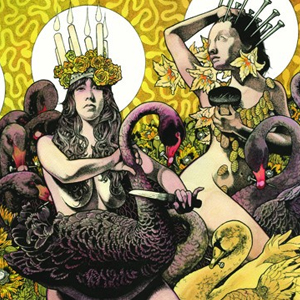 The third part of a Baroness chronicle is a bold and very interesting one. It is also a part that adequately demonstrates this band's potential and no one should be able to deny the fact that this is one of those bands that has so much more up their sleeve, more than any of us is aware of and perhaps even more that Baroness themselves are aware of.
6
El Caco – Hatred, Love & Diagrams (Indie)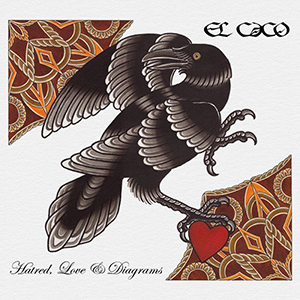 With their new album the band delivers pure rock with inspirations form the likes of Led Zeppelin, Kyuss, Joy Division and Tool. Fortunately the inspirations remain as the inspirations and never take the music there where it feels like copy rather than the band's own. On contrary, El Caco's identity shines brightly through each of the ten songs. Hatred, Love & Diagrams sounds very good and the band creates a fantastic balance between sound of fairly elegant rock and raw garage rock.
7
Paradise Lost – Tragic Idol (Century Media)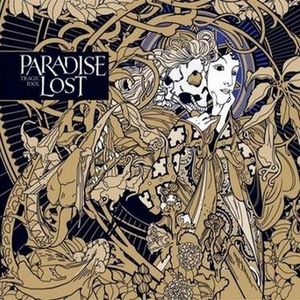 The experimenting is gone, but who cares when this band is so good at writing good music, whatever the overall approach might be.
8
Spineshank – Anger Denial Acceptance (Century)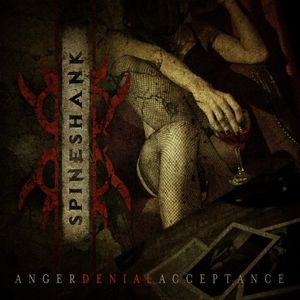 I must admit that I was highly skeptic about this album and part of me thought that ending their career after Self-Destructive Pattern was good way to end a career – at the very uppermost. But Anger Denial Acceptance is here and it's an album far better than I ever dared to hope and while the band's music might never have been revolutionary the new album covers the void, which was somehow missed since their previous album. Perhaps that means that there is something original about this band. Welcome back boys.
9
OSI – Fire Make Thunder (Metal Blade)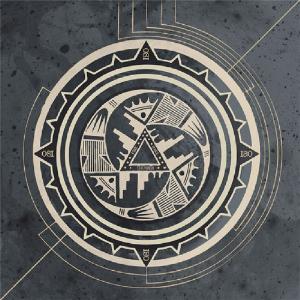 Fire Make Thunder is another impressive release from the band, which is greatly important for the genre, but at the same time it's their weakest release to date. Despite that it for sure deserves place among the best releases of the year. That alone witnesses the quality of this band.
10
Kevlar Bikini – Explodisiac (Self-released)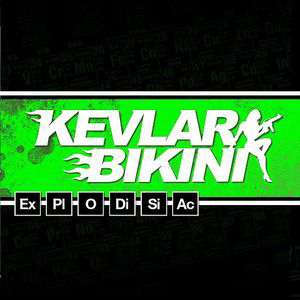 "LICK THE WOUND! LIQUOR TUNED! LICK THE WOUND! WHILE THE DEVIL'S JUKEBOX IS PLAYING YOUR TUNE!" blasts through the speakers as the opener "Devil's Jukebox" sets the tone to what's to come on the debut from this Croatian band. And describing the album in few words is actually quite easy – It's a ballsy, loud bad-ass rock record. Just take a look at the song-titles and the front cover and you'll get the picture.
Top 10 of 2012 
by Brian
---
1
Tank – War Nation (Metal Mind Productions)
Definitely the single-most played record of mine in the year 2012. After having an eight year break British Tank returned with a changed line-up, but every bit as powerful and headstrong as they were in the past. It is good to see that there still are pioneers from the eighties left in the world.
2
Kreator – Phantom Antichrist (Nuclear Blast)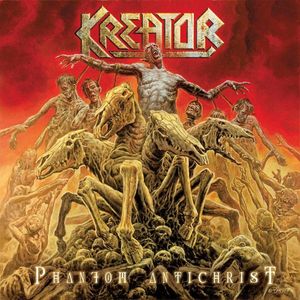 Kreator has risen to new heights these last few years, and dragging Thrash Metal along with it. Neither Kreator nor Thrash have been this popular since their glory days in the nineteen eighties, and while it obviously it not solely Kreator's doing, they certainly did their part as evident on Phantom Antichrist.
3
Accept – Stalingrad (Nuclear Blast)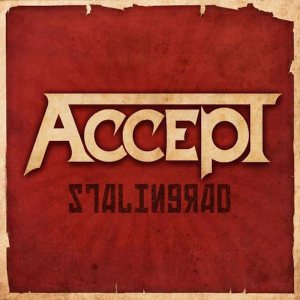 Yet another blast from the past! Blood of the Nations is the second album featuring Accept's new front man and he was quite clearly risen to the challenge. While I doubt that Accept as a band will never truly leave the shadow of former lead singer Udo's new band UDO, they have proven that they can manage just fine without him.
4
Phobos Corp – Felicity (Metal Revelation)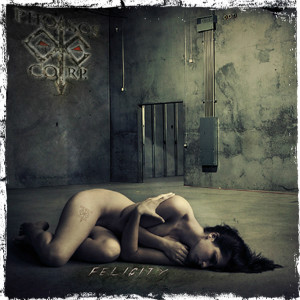 By far the shortest album on my list, it is nevertheless a pleasure to give a spin. Despite its low number of songs (four), it manages to create a feel and sound that would make many other bands of this genre envious.
5
Overkill – The Electric Age (Nuclear Blast)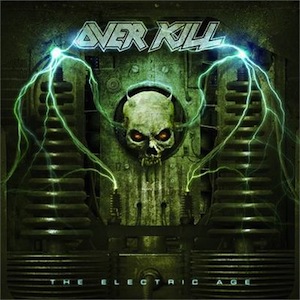 Overkill is an old colleague of Kreator's, genre-wise and they also came to the conclusion that the world was ready for a revival of the Thrash scene and so they decided to release the record The Electric Age, which is every bit as aggressive and fast-paced as it should be.
6
Melencolia Estatica – Hel (Temple of Torturous)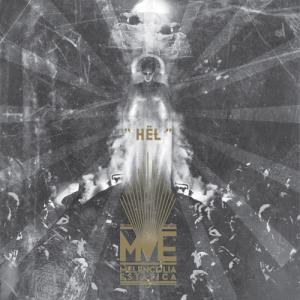 The only Black Metal release on my list this year, Hel is also by far the best one I have heard in a long time. All songs are a part of a bigger whole, which forces you to listen to the record in its entirety in order to fully appreciate the ambience created.
7
Cyclophonia – Impact is Imminent (Battlegod Productions)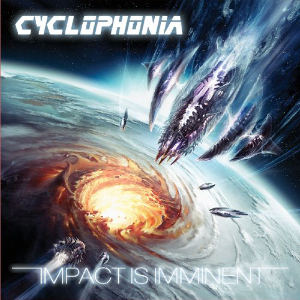 A good Power Metal release is always a pleasure, especially when you come across one from a band that you have never heard of. This is what happened to me when Impact is Imminent was thrown in my direction. While they may lack some of the inherent charm of older acts such as Blind Guardian, they are still fairly new on the scene, and they are growing. And I for one am looking forward to listening to their next release.
8
Varg – Guten Tag (Noise Art Records)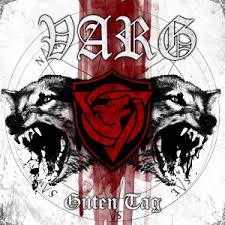 Despite a shift genre-wise, German VARG nevertheless managed to create another great album that is clearly of VARG design, yet with a more modern feel. While I do miss the more Blackened elements in their songs, they still give off a lot of aggression, which is probably what they do best.
9
Steel Vengeance – Call Of The Dogs [Re-release] (Metal Mind Productions)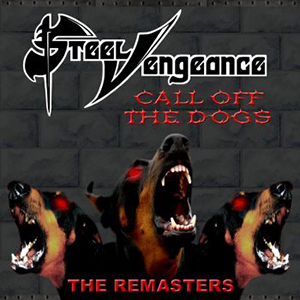 2012 was a golden year for a man stuck in the eighties such as me. Looking at my list I can find four eighties bands that have released new material, and a single re-release: Call Off the Dogs. While Steel Vengeance is not a band most people refer to these days, the American Heavy Metal Band are still very talented and should be appreciated accordingly.
10
Inside I – Beneath the Circus (Self-released)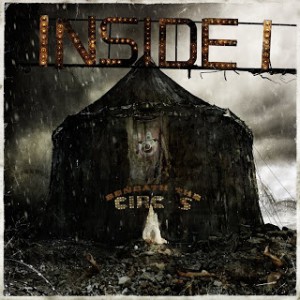 Finally, Beneath the Circus, the début album from Norwegian Inside I is also worth mentioning. While I am usually not that bit a fan of Progressive music, this particular record still managed to win me over and lured me into playing it more than once, much to my own surprise. Inside I are still very new in the world, yet they already have a reputation of always creating an amazing atmosphere live. See them if you get the chance.
 Top 10 of 2011
by Bato
---
1
Machine Head – Unto The Locust (Roadrunner)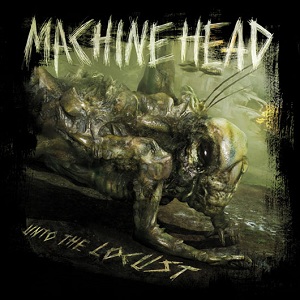 Unto The Locust is characterized by truly epic song-writing and every song is strong on its own. I consider Unto the Locust as one of 2011's essential albums where these San Francisco metal giants re-found their lane, and they're fucking riding it. I'm proud to be a fan of one of the best thrashing bands around.
2
Mastodon – The Hunter (Reprise)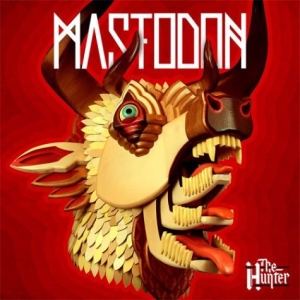 Each song from The Hunter is a story for itself. With good production, outstanding melodies and awesome vocals, this album is one of the strongest candidates for the album of the year.
3
Novembers Doom – Aphotic (The End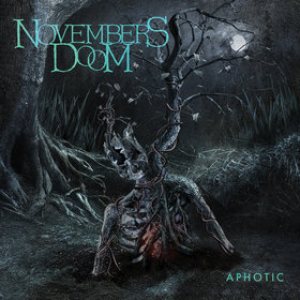 With all of the songs are perfectly composed and extremely well-balanced, offering a mixture of soft ballads, depressive and melancholic songs and heavier ones too – Aphotic is one of the best albums I've heard this year; portraying the band that is self-confident and highly skilled
4
Staind – Staind (Atlantic)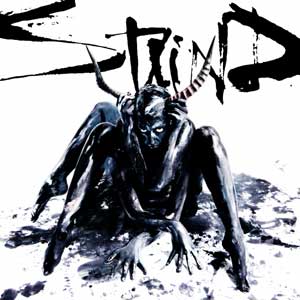 Songs run smoothly keeping the high level throughout the whole album. Production is spot on give in the band certain heaviness, while still keeping the sound clean and balanced. Both song writing and performance are in top and, everything is the way it should be. Staind is one of their least predictable albums.
5
Jane's Addiction – The Great Escape Artist (Capitol)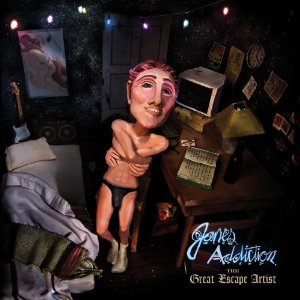 The ten songs of album are very good display of this band's qualities, when it comes to performance and song writing. It is very catchy and smooth, yet short and direct. I simply love this album and can highly recommend it for any true lover of the Rock music.
6
Iron Maiden – From Fear To Eternity (EMI)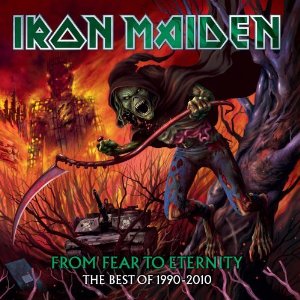 This two and a half hour double-CD reflects how Iron Maiden continues to create, push boundaries, take risks, and follow their instincts. Forget all about fashion and trends; as this remarkable offering simply shows Maiden doing what Maiden does best – Metal!
7
Opeth – Heritage (Roadrunner Records)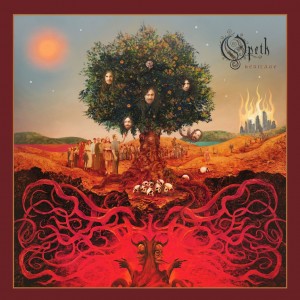 Opeth has been known to experiment with their sound in the past, and they were good at it. With their latest 2011-album, Heritage, Opeth has once again stepped away from a traditional death metal, but crafts a more mystical and folk-laden sound than its predecessor. Thus, Heritage satisfies a reflective mood and progressive taste, and Opeth carries it out with the expected musical skill and brilliance that they have always been known for.
8
KRV – Ograma (Zero Budget Productions)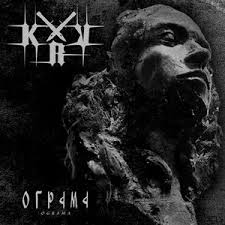 Krv (Bosnian for 'Blood') is one of the rare black metal bands coming from Bosnia and Herzegovina. Ograma is the title for the latest offering by a Bosnian black metal outfit; Krv. The opus is very strong and raw album, which contains two different materials; firstly newly recorded Ograma with its ten tracks and U Kamenom Grobu, a 5-tracker EP from 2004. This shit is crazy, ambient and atmospheric.
9
Megadeth – Th1rt3en (Roadrunner)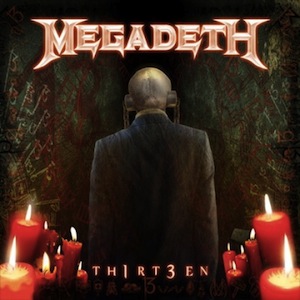 Maybe not the best Megadeth album ever, but definitely one worth of your attention because it is basically 'back to roots album' and with a great balance, technicality and excellent song-writing.
10
Rammstein – Made in Germany 1995–2011 (Universal)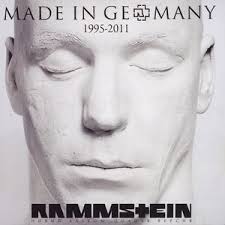 Not an ordinary album but rather a collection of their best hits. Almost 14 years since its formation German's most notorious metal outfit released this double CD as a career retrospective. Made in Germany 1995–2011, contains a 'best of album' and 'best of remixes'.
 Top 10 of 2011
by Zoran
---
1
Mastodon – The Hunter (Reprise)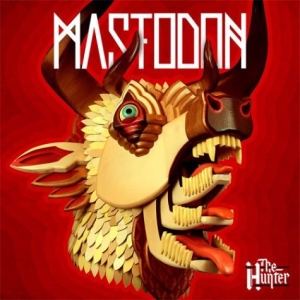 Musical approach is somewhat simpler than that on Crack The Skye, at least there aren't long songs there and prog approach to songwriting is not as present. However Mastodon's music is, if possible, even more challenging. The Hunter is in its own right just as spectacular album as its predecessor.
2
Jane's Addiction – The Great Escape Artist (Capitol)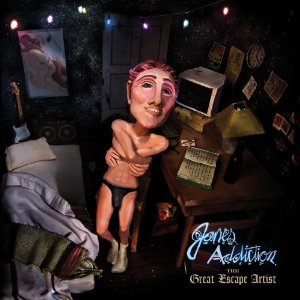 The ten songs on the album are very good display of this band's qualities, when it comes to performance and songwriting. Songs flow with ease and they are catchy from the first spin, but arrangements and textures of soundscapes keep surprising you with each new spin of the record. The Great Escape Artist was worth a wait and while it's not as revolutionary as Ritual De Lo Habitual, in many ways it's just as good an album
3
Dream Theater – A Dramatic Turn Of Events (Roadrunner)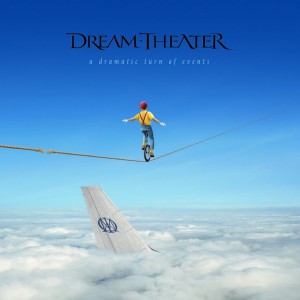 Mike Portnoy's departure was a kick band needed. After couple of weaker albums the band is back with a fresh and vital progressive metal album, their strongest in many years.
4
Blackfield – Welcome To My DNA (Kscope)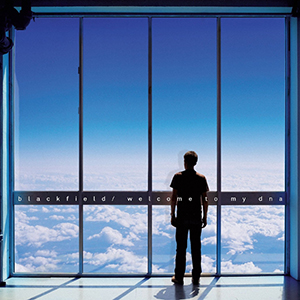 Steven Wilson and Aviv Geffen have created their best album to date. The focus is on the very core of the songwriting, with some interesting musical textures making the musical experience even more pleasurable.
5
Leprous – Bilateral  (InsideOut)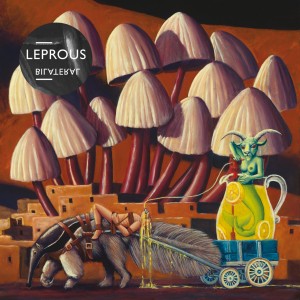 Leprous music is mixture of just about anything that has been going on in rock/metal genre over last 4 decades. The best thing about this album is that none of the countless inspirations seem forced, calculated or futile – no, they just feel creative and genuine.
Bilateral as a jaw dropping musical ride full of passion delivered by the band who knows how to keep that simple gist of the music, no matter how complex the material
6
Steven Wilson – Grace For Drowning (Kscope)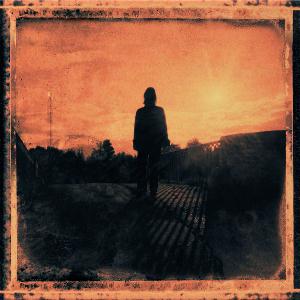 Wilson's second studio album proved that he is one of the most important and most productive musician of past decade. The albums diversity, atmosphere and songwriting make this album even better than its predecessor.
7
Insomnium – One For Sorrow (EMI/Century Media)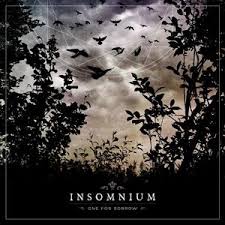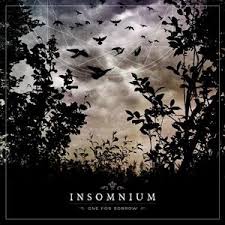 The feel of total control is overwhelming, but the beauty of it is that it never overshadows the absolute blistering force of energy and gorgeous atmosphere. No, it rather serves as a tool for accomplishing the two.
8
Anthrax – Worship Music (Nuclear Blast)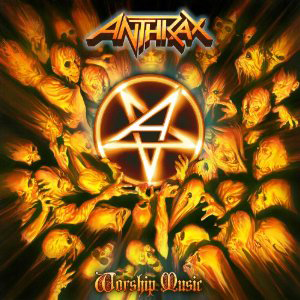 Anthrax have delivered another good album, but with more Anthrax identity in the sound this album could have been even better. On all the other levels this is very much so an Anthrax album and it's positive to see that The Big 4 success didn't make the band turn their heads on Bush era. Worship Music is a great representation of Anthrax's three decades long career.
9
Machine Head – Unto The Locust (Roadrunner)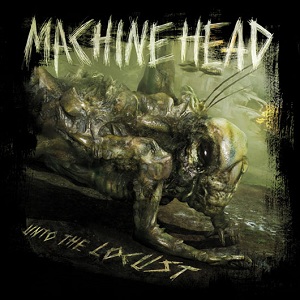 Unto The Locust is another strong release from Bay Area thrashers. It might not be among their best albums, but it's still a very good record. If only they could've left out that hideous album closer, "Who We Are".
10
Man-Eating Tree – Harvest (Century Media)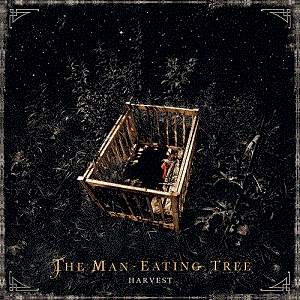 Throughout the whole album there is a depth and emotion to each song yet The Man-Eating Tree make it sound effortless and that is such a statement of this band's qualities and potential.
 Top 10 of 2010
by Bato
---
1
Fear Factory – Mechanize (AFM)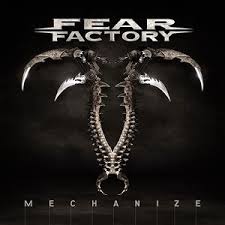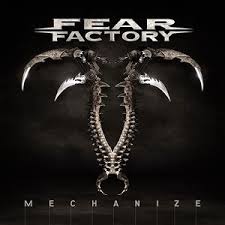 In 2006 I thought 'this is the end of Fear Factory', but luckily I was wrong. Now four years later the band, in its original line-up with among others Dino Cezares, is reunited, stronger than ever. Mechanize is a complete album that will not only satisfy old fans of the band but also any fan of Death & Industrial Metal.
2
Melechesh – The Epigenesis (Warner/Nuclear Blast)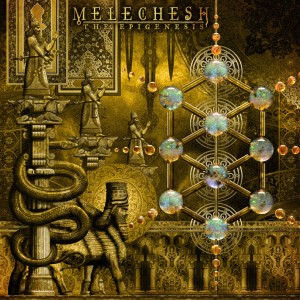 17 years old heavy veteran band from the Middle East, with roots in Black Metal, manages on The Epigenesis, to bring few different and diverse musical observations together. You can hear black metal mixed with oriental sounds, mythological atmospheres and epic and exotic instrumentalisation
3
Iron Maiden – The Final Frontier (EMI)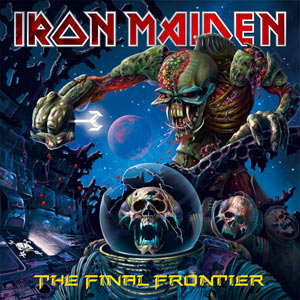 With infectious choruses, epic long tracks and announcement that this is not the final chapter of their career, British heavy metal legends are back with maybe not 'the' best album of their career, but definitely one that will be remembered for extremely well-balanced songs, "Eldorado" and "The Alchemist".
4
Kittie – In The Black (Massacre)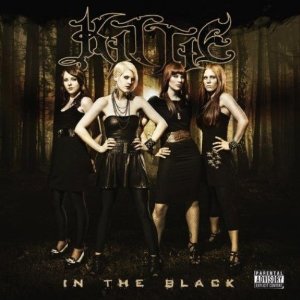 All female Canadian band Kittie has never gained big recognition from the male dominated audience here in Europe, but their energy, enthusiasm and hard-work has paid off. In The Black is a really nice effort and with songs like "My Plague," "Cut Throat" and "Ready Aim Riot" ranges among my absolute 2010 favourites.
5
Godsmack – The Oracle (Universal Republic)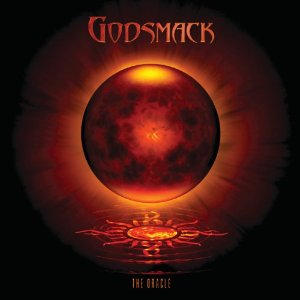 Godsmack is a band that doesn't try to reinvent the wheel. With The Oracle they are still heavy, aggressive while maintaining enough of a sense of melody to appeal to the masses.
6
Drowning Pool – Drowning Pool (Eleven Seven Music)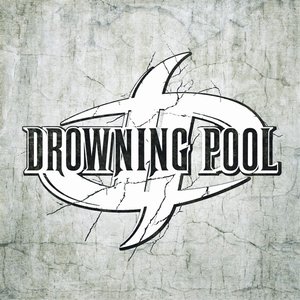 Another collection of aggressive, high-energy rockers and sensitive, melodic ballads by Drowning Pool.
7
Rob Zombie – Hellbilly Deluxe 2 (Roadrunner)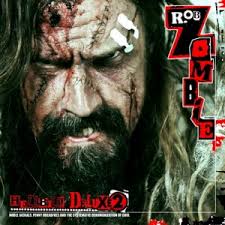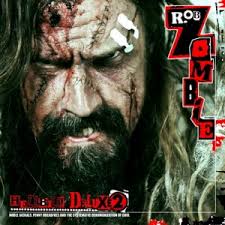 This album is all about tits, booze, cursing, high wattage and monster mashes – what more can one ask for?
8
Ozzy Osbourne – Scream (Epic/Sony)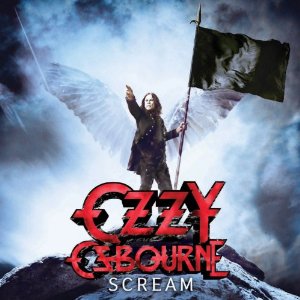 Scream sounds like your usual Ozzy Osbourne album, being very diverse and high-quality record and a solid performance from a guitar master Gus G. Scream is much better than its predecessor Black Rain.
9
Bullet For My Valentine – Fever (Jive)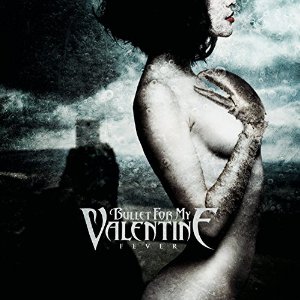 New album from the biggest British metal band since Iron Maiden. Fever is simply an outstanding set of songs.
10
Burzum – Belus  (Byelobog/Plastic Head)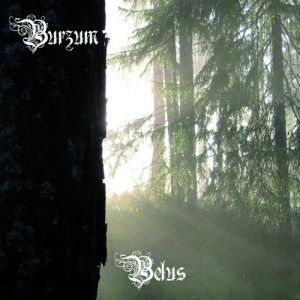 This album marks Varg's return to freedom. A recommendation for those familiar and appreciative of the ambience of black metal.
 Top 10 of 2010
by Simona
---
1
Rob Zombie – Hellbilly Deluxe 2 (Roadrunner)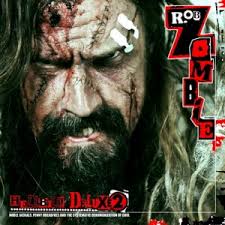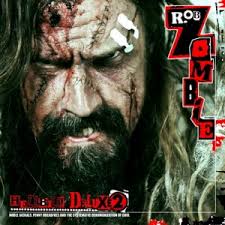 The album sounds like a requiem for your own suicide. It is raw, aggressive full of hate, and you can feel the blood running though veins.
2
The Wretched End – Ominous (Candlelight)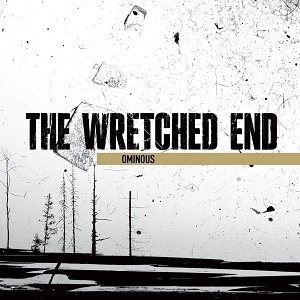 It is angry and blasphemic release, yet not following all black metal clichés that majority of black metal bands are following these days.
3
The Burning – Hail The Horde (Massacre)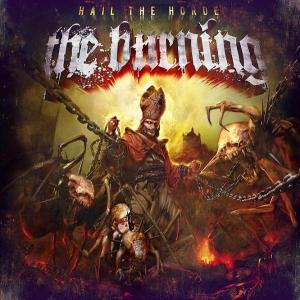 Blood pumping kick ass metal from the Danes. A fantastic and powerful sound full of anger rawness and dirty rock choruses.
4
Fear Factory – Mechanize (AFM)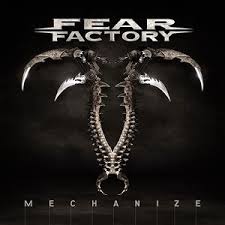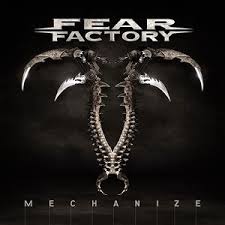 Fast and brutal at the same time. The album consists of distorted vocals, burning guitar riffs and hard pumping blast beats.
5
Black Sabbath – Heaven and Hell, Limited Deluxe Edition (UNI)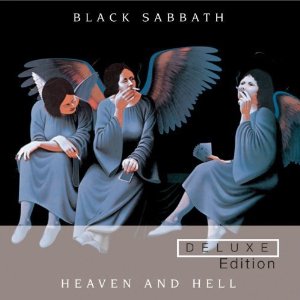 It's the real kick ass album to date. It can not be better; there are lots of powerful tunes, madness, boiling guitar solos, emphatic beats, and overall loudness.
6
Odyssey- Reveinting the Past (VicRecords)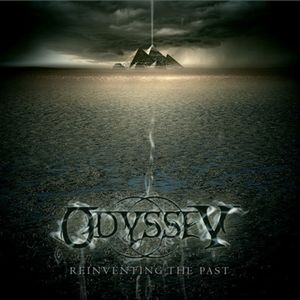 It's a fantastic release from Dan Swano. It's also a masterpiece with boiling guitar solos riffs, and clear and strong voice combined with heavy tunes from the drums.
7
Deftones – Diamond Eyes (Warner Bros)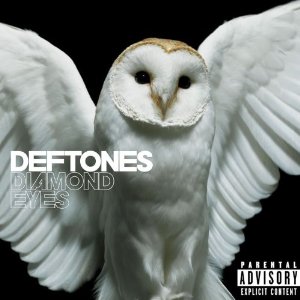 With this latest opus Deftones have risen to remarkable new heights. The album simply surges into the light and establishes promising new horizons. Awesome.
8
Voodoo Six – Fluke? (Powerage Records)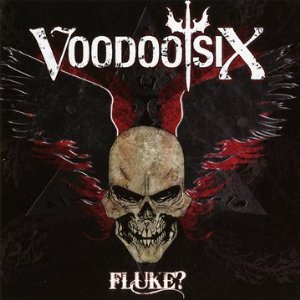 The best way to describe this album is to compare it as a combination of hard rock and heavy metal. Lots of heavy beat from the drums, melting guitar riffs and soft and powerful vocals. It's a CD for the hard rock fan.
9
Therapy? – We're here to the End (Blast Records)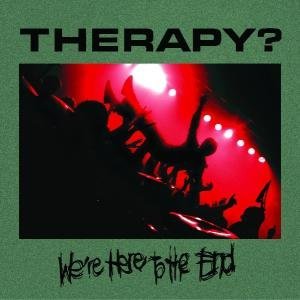 This CD is packed with undeniably skilled song-writing and musicianship never seen before on this soil. It consists of rawness and aggression, and the only thing you are able to do is head bang.
10
Iron Maiden – The Final Frontier (EMI)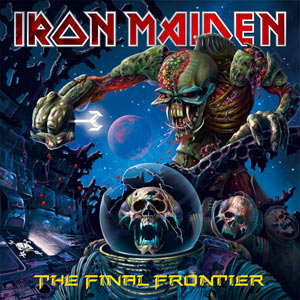 The Final Frontier is the 15th full-length record from Bruce & co. The songs are muscular and straight-forward rock songs with bizarre spectral vocals, and disorientating guitar sound.
 Top 10 of 2010
by Zoran
---
1
(Sic)Monic – Somnambulist (Aural/Victory)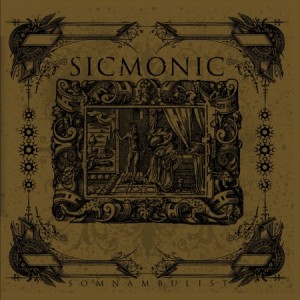 Somnambulist is an emotional explosion, which mixes anything from jazz to death metal in an entity very honest and unpredictable. I've found myself actually saying the words "What the hell?" and "Are you kidding me?" out loud, few times during the first spin of this record.
2
Dirty Sweet – American Spiritual (Acetate Records)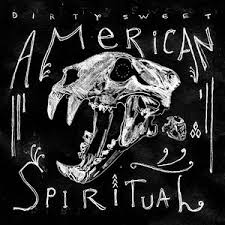 Listening to American Spiritual one feels the energy, that rock records just need to have in order to be good and at the same time it's a pleasure to listen the good performance and songwriting all come together and create an album which just makes you want to see this band live.
3
Black Country Communion – Black Country (Mascot)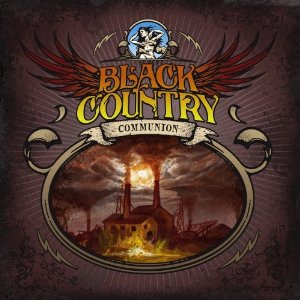 Term supergrup has become a cliché, because there are so many supergroups/projects out there. BCC is a supergroup on a paper, but it's their music, which actually makes them a supergroup. Flawless rock/blues début delivered by Bonamassa, Hughes, Sherinian and Bonham.
4
Danzig – Deth Red Sabaoth (Evilive/The End Records)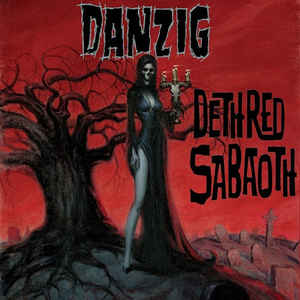 A powerful sonic statement, which echoes of the legacy and reaffirms the musical legitimacy of this legendary band. Analog recording, good songwriting and tight band deliver a dark heavy record, which is at the same time very melodic and haunting.
5
Deftones – Diamod Eyes (Warner Bros)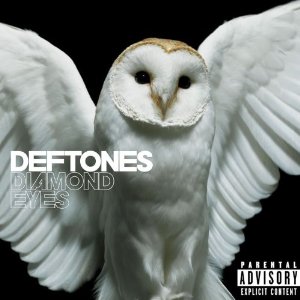 Diamond Eyes mixes the aggressive tunes with the mellow and atmospheric ones with a simple approach and simply great songwriting. The band's first album without bassist Chi Cheng turned out to be one of band's best in a decade. Sometimes great things do arise from the great tragedies.
6
Demians – Mute (InsideOut)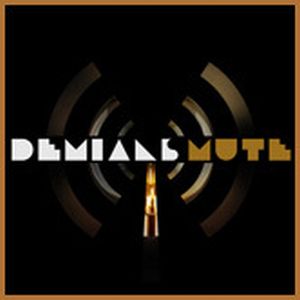 The new approach to recording and the fresh sound suit Demians extremely well and with another collection of great songs there is no doubt that Nicolas Chapel is a young man with huge talent, vision and potential. Mute proves that the début was not one-off for this French artist and it will be pleasure to follow his work in the time to come.
7
Voodoo Johnson – 10.000 Horses (Polarian Records/Code7)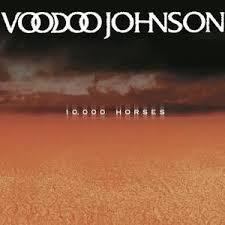 The début album from Birmingham's Voodoo Johnson is high octane rocker we've been waiting for. It's an album that has all the incidences of a brilliant hard rock record – the sound, the tunes and the attitude.
8
The Gaslight Anthem – American Slang (SideOneDummy)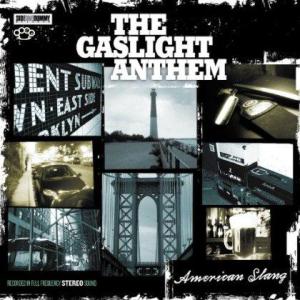 After brilliant The 59 Sound, the Jersey boys rise to the occasion and deliver another emotionally charged, working-class rock album. The Gaslight Anthem are the best candidates to "take over" when Bruce Spreengsteen checks out.
9
Pain Of Salvation – Road Salt One (InsideOut)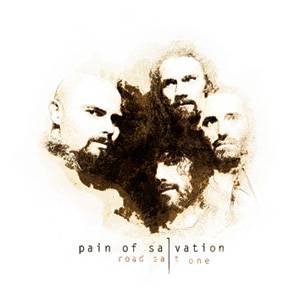 It's with great conviction that Swedish prog rockers deliver their most diverse album to date. Production is flawless and despite inspiration from many different genres the band never loses focus.
10
Sky Architect – Excavations Of The Mind (ProgRock Records)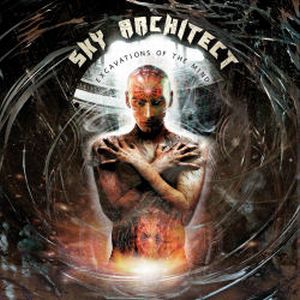 The band mixes trademarks of the prog genre as it was developing thought the decades, and for most of the bands this is a dangerous ground, nonetheless for such a young band. However Sky Architect do this magnificently and they also manage to translate the feelings of the story into the music with a convinction worthy of the experienced names of the genre.